My Favorite Kitchen Tools for Healthy Plant-based Cooking
When preparing food, there are a few tools in my kitchen that I absolutely cannot live without! These make my time in the kitchen quicker, more efficient, and more enjoyable. They really have changed how I cook! But you don't have to be completely plant-based to find these tools useful. These items can be used by anyone wanting to create delicious and nutritious meals.
Here are my top 6 favorite kitchen tools for creating delicious plant-based food:
Rice Cooker
The first item on the list was an absolute game changer! My husband actually introduced to this product when we first started dating. Up until that point I didn't really make my own rice. I had messed/burned some up on the stove once (I'm still not sure what I did wrong) and had since sworn off cooking rice forever! However, once I became aware of the rice cooker, everything changed. This must have kitchen tool makes cooking rice, or any grain for that matter, the absolute simplest. Just put in the desired amount of rice and water, press down the button, and voila. The button on the cooker will pop up once it's ready. No setting a timer. No worrying about the rice having too much water or not enough. The rice cooker just knows when it's cooked to perfection. I also enjoy cooking quinoa and buckwheat in the rice cooker.
These can be purchased on Amazon, Walmart, Bed Bath and Beyond, and more. I bought one for my mom which has a food steamer (not pictured) on the top and she loves it. There's a large variety and sizes so check them out to see which one fits you best.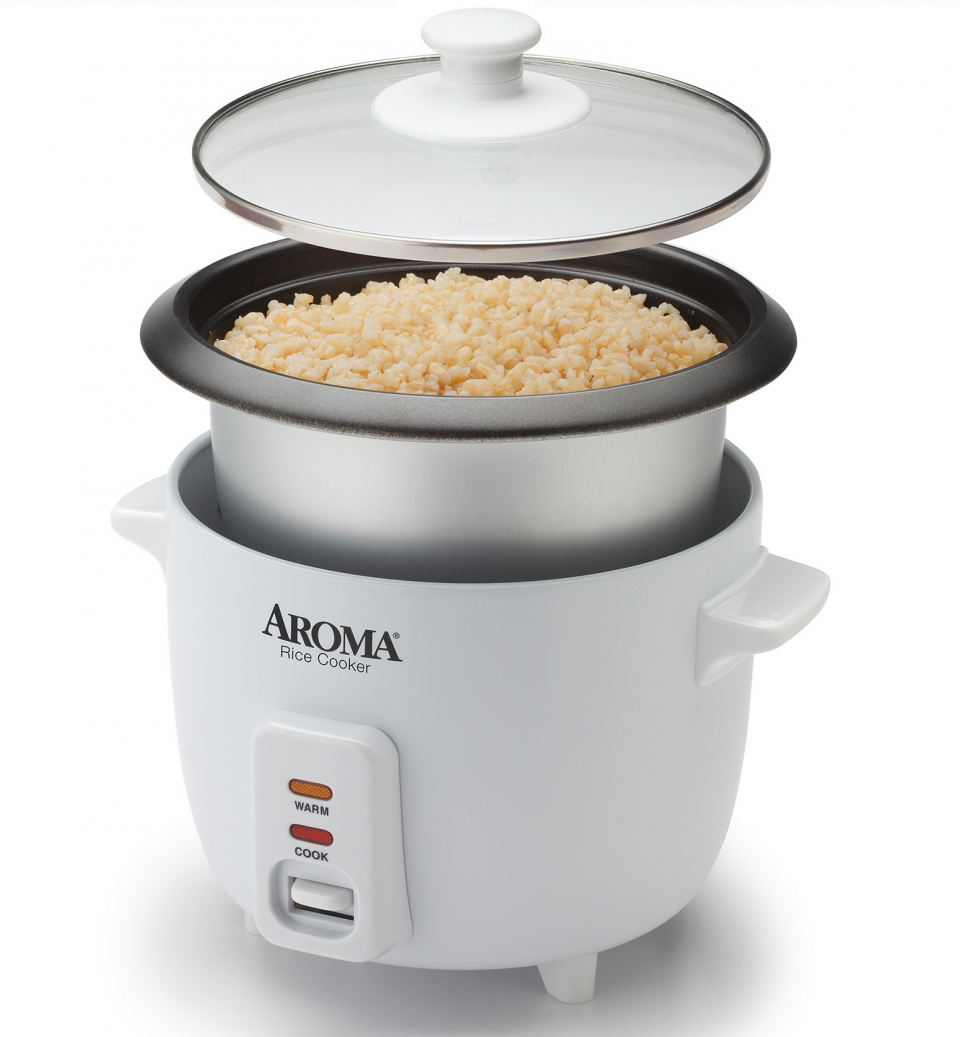 Spiralizer
Zoodle my noodle! I always say this when I'm spiralizing zucchini to make, you guessed it, ZOODLES! The spiralizer is a wonderful contraption that can spiralize anything. Use sweet potatoes or butternut squash to create delicious veggie noodles. This adds a fun new way to eat different vegetables! I love making a cashew cream sauce for my zoodles. Or you can go the traditional spaghetti route (my hubbies favorite) and use a marina sauce.
This is the one I have, however, there are lots of different models on the market.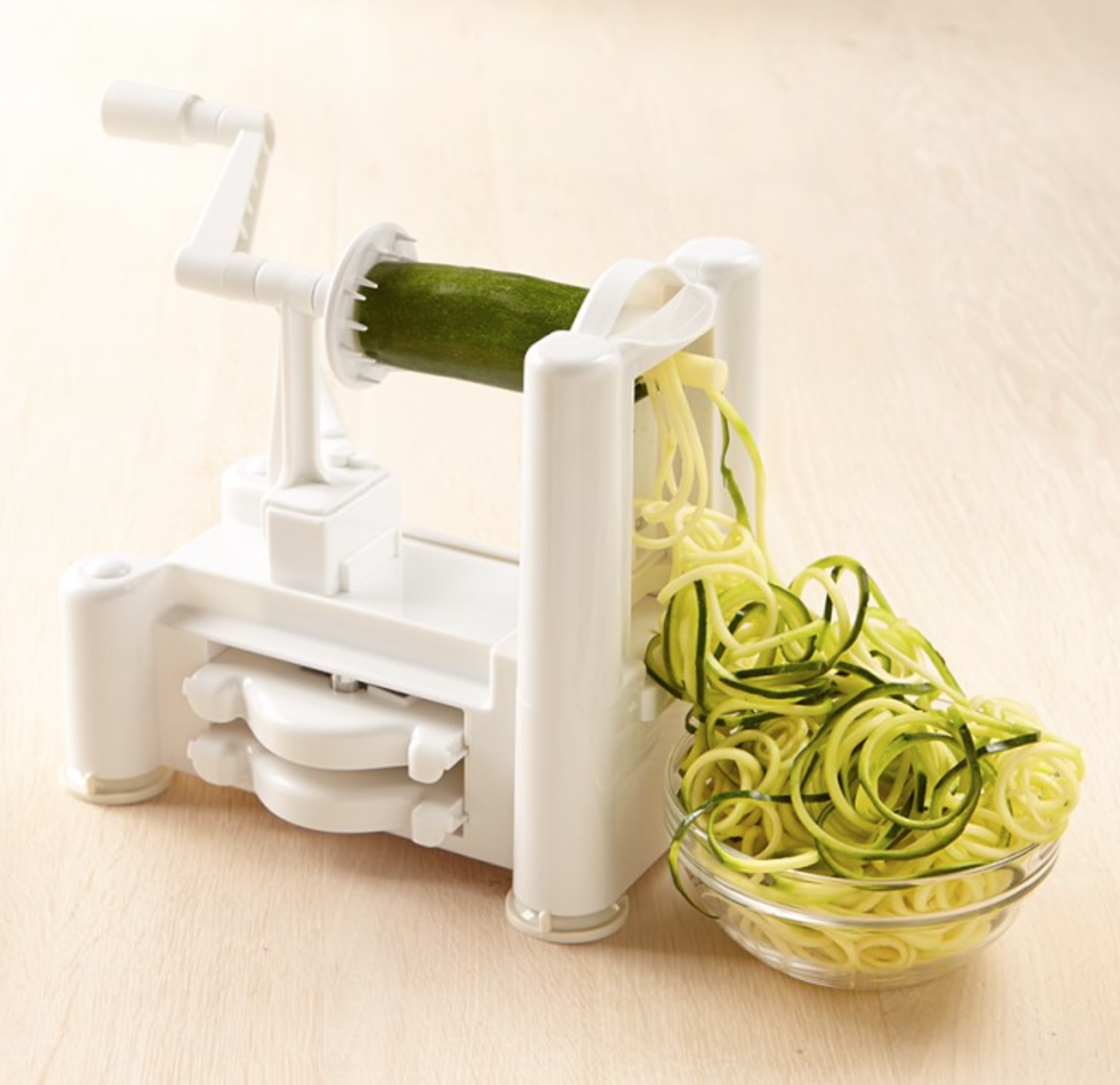 NutriBullet
Perfect for making smoothies, sauces, or my beloved Ginger Vitality Elixir, the Nutribullet is small yet mighty! I've had mine for over 7 years and it's still running great! Originally I used it for smoothies, but since getting the Vitamix, I now use it more for sauces, dressings, and elixirs. This item is perfect for those who don't want to invest a lot of money into a fancy blender, but would like to try and incorporate more smoothies into their life.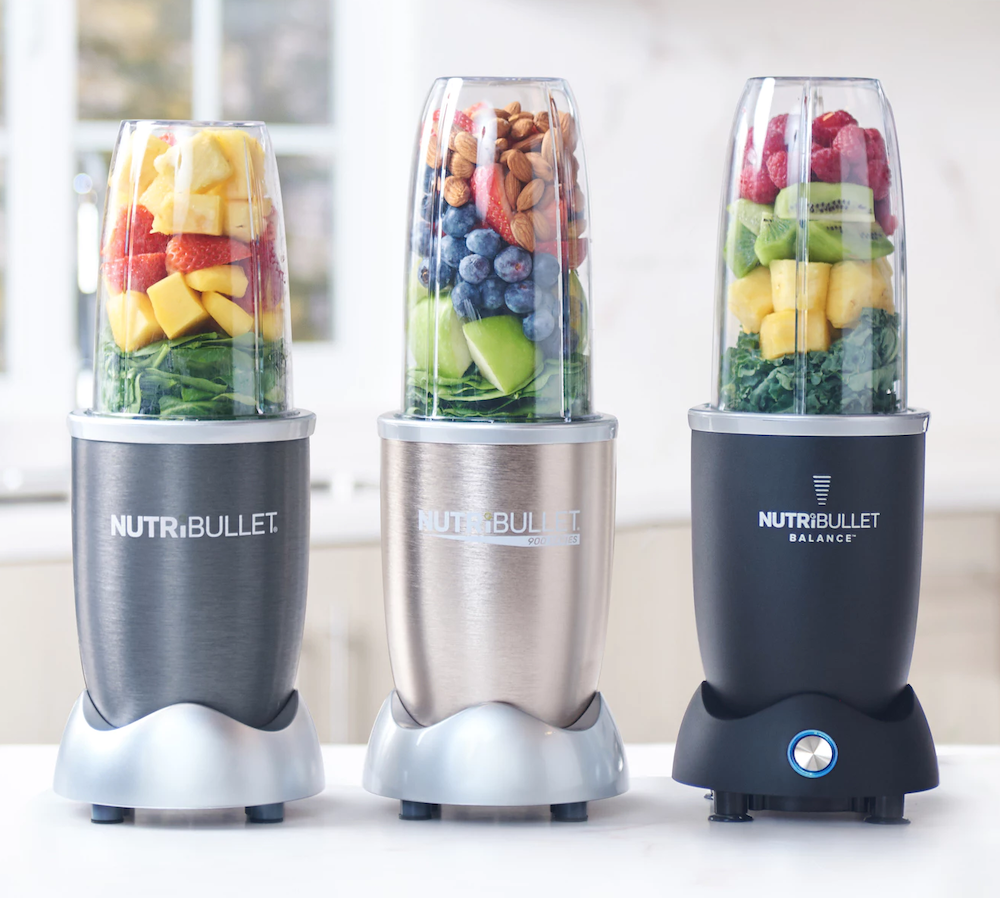 Parchment Paper
Here's another game changer, parchment paper! Perfect for baking veggies burgers, cookies, or whatever! Simply line your baking sheet or dish with parchment paper and there you go. No need for grease or worrying about your food sticking.
Juicer
Making your own healthy juices at home isn't just more economical, it's a lot of fun to be able to make your favorite combinations! Carrot, celery, apple, and ginger is one of mine! Juicing is a great way to ensure you're absorbing all the nutrients from vegetables and fruit, which will boost the overall health of your body. Also, because many store bought juices are pasteurized, many of the nutrients have been depleted (depending on the juice).
There's quite a range of juicers on the market so try not to get overwhelmed. The juicer I have is mid level and works ok. I'd like to graduate up to a more advanced model at some point, but for now I have this Breville.
If you're serious about juicing, I encourage you to do some research on the differences between a cold pressed juicer and a centrifungal (the one I have). The cold pressed juicer, while higher in initial cost, definitely wins overall. They work on a lower speed which in turn extracts more nutrients. Here's a great article going over the pros and cons of each!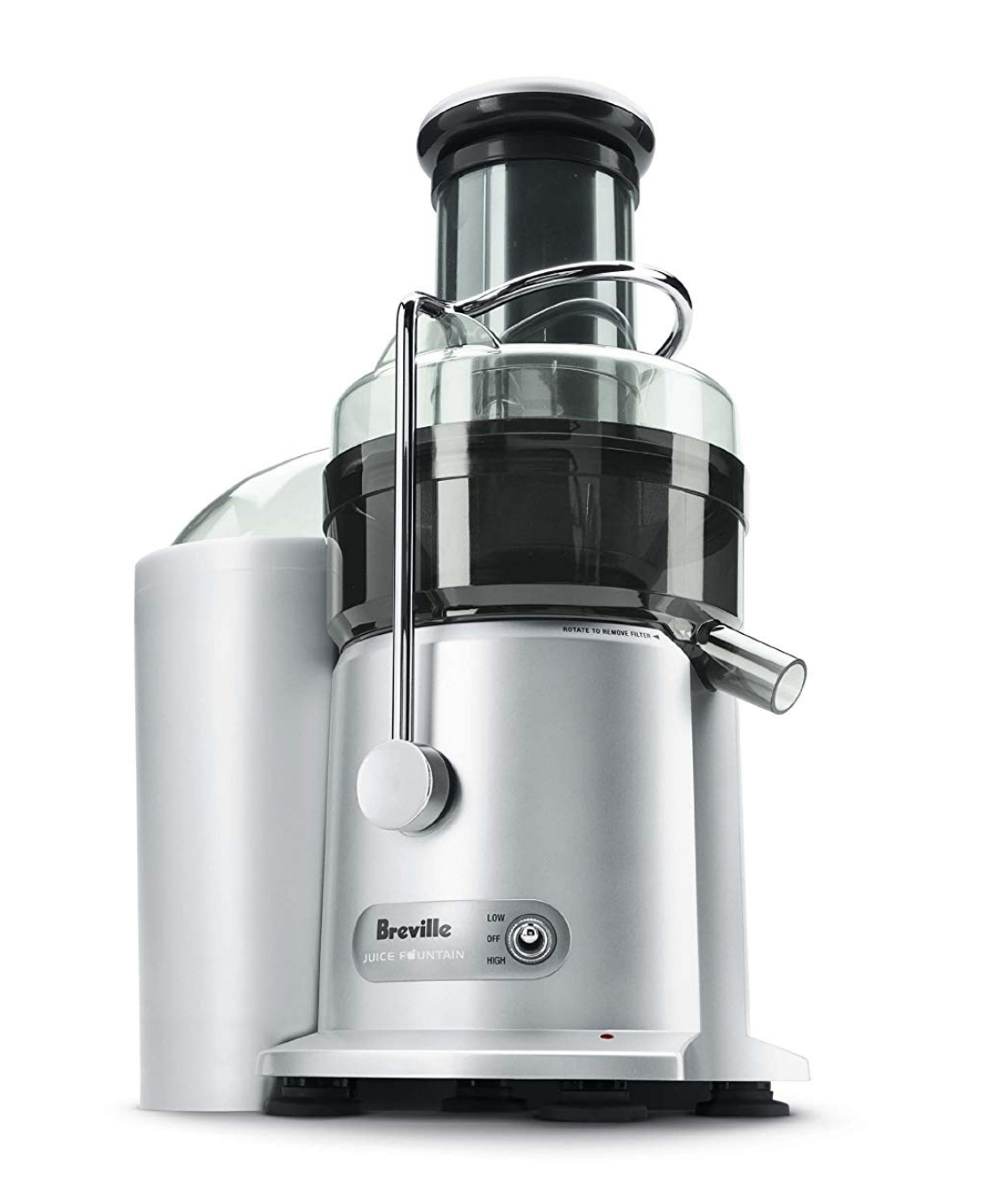 Vitamix
This is probably the pricest item on the list, but I can say wholeheartedly it changed my life! The vitamix, which is manufactured right in the US of A, is a high powered blender that can pulverize ANYTHING! I use mine for smoothies, soups, sauces, and more.
I'd say this is the type of kitchen tool you work your ways towards, unless you're really serious about getting in the kitchen and creating. Otherwise, perhaps start with a Nutribullet (or something like it) to see if you enjoy making smoothies and soups. I've also heard the Ninja is a pretty good entry level affordable blender.
However, if you're really set on a Vitamix, they make excellent gifts to add on your Christmas or birthday wishlist. Also, the company sells certified reconditioned models at a reduced price that hold the same great 5 year warranty.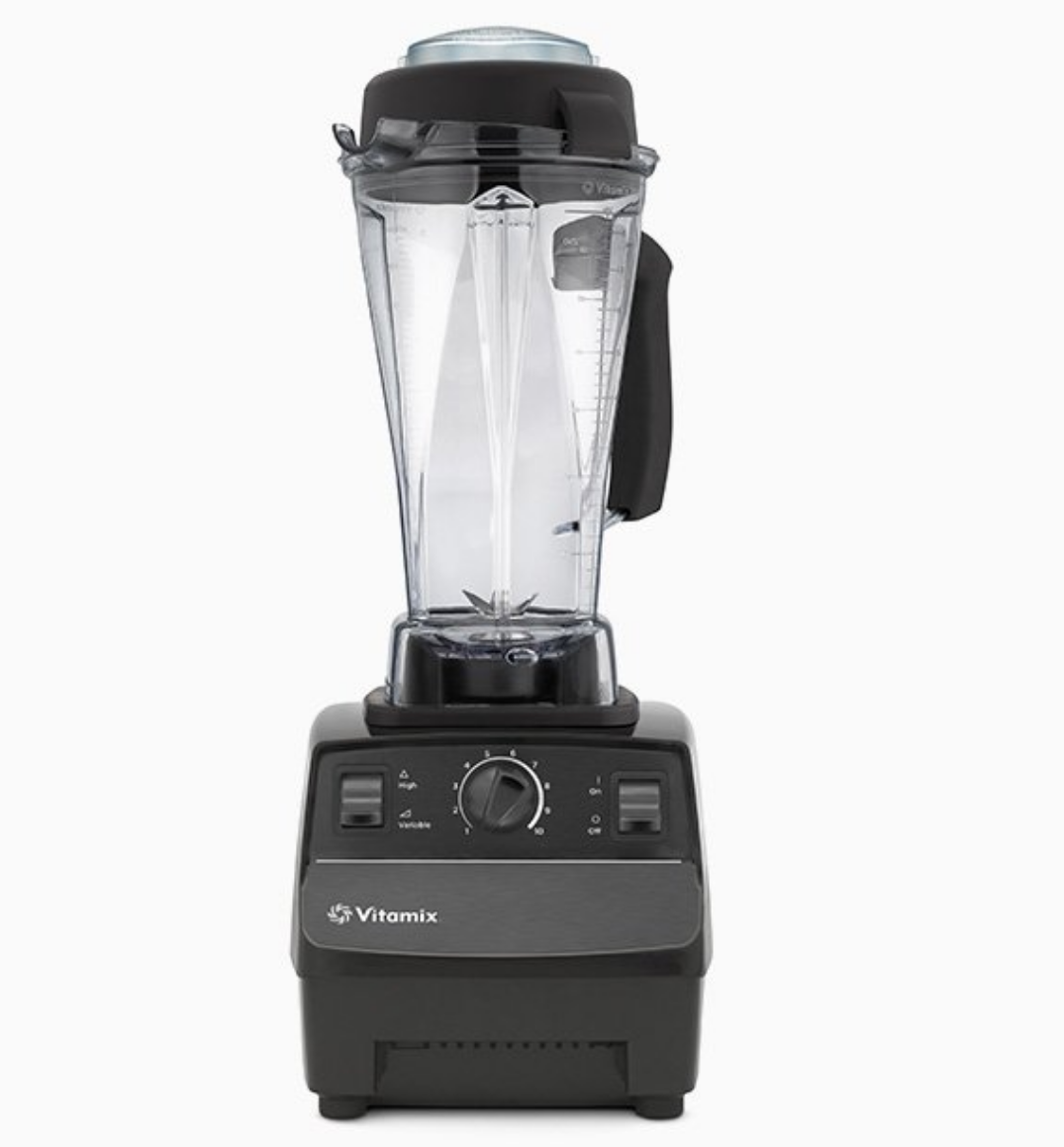 I hope this list helps so you can create even more yummy plant-based food to help nourish you and your family!
peace + plants,
Rebecca

print