My Kitchen Renovation: Before and After
Who doesn't love a good before and after?! Especially of a kitchen. My kitchen renovation reveal is a bit late, but I'm sharing it now to commemorate the 1 year anniversary (we finished renovating last June).
When we purchased our mid century home 2.5+ years ago, renovating the kitchen was on the to-do list. However, it was lower on the totem pole. After the completion of many other projects including landscaping, painting (interior and exterior), refinishing the hardwood floors, book shelf enhancement, wallpapering, and an art studio addition, the kitchen was finally up. With the prices of everything only going up it seemed like the time was right.
The prior kitchen was "okay" and I managed before we renovated. But after updating our kitchen back in Mount Pleasant, SC, I longed for the open concept again and my beloved island area.
Before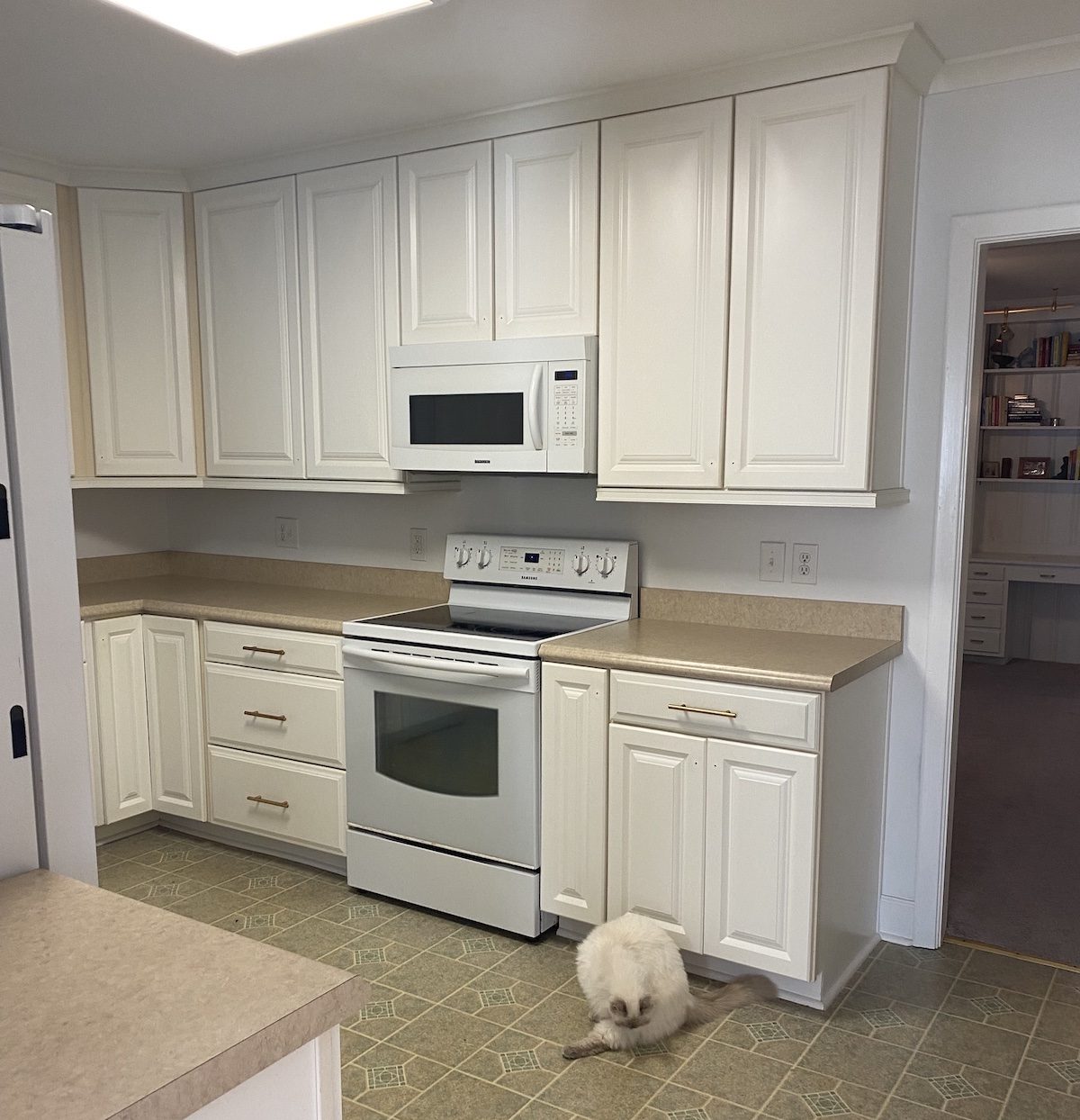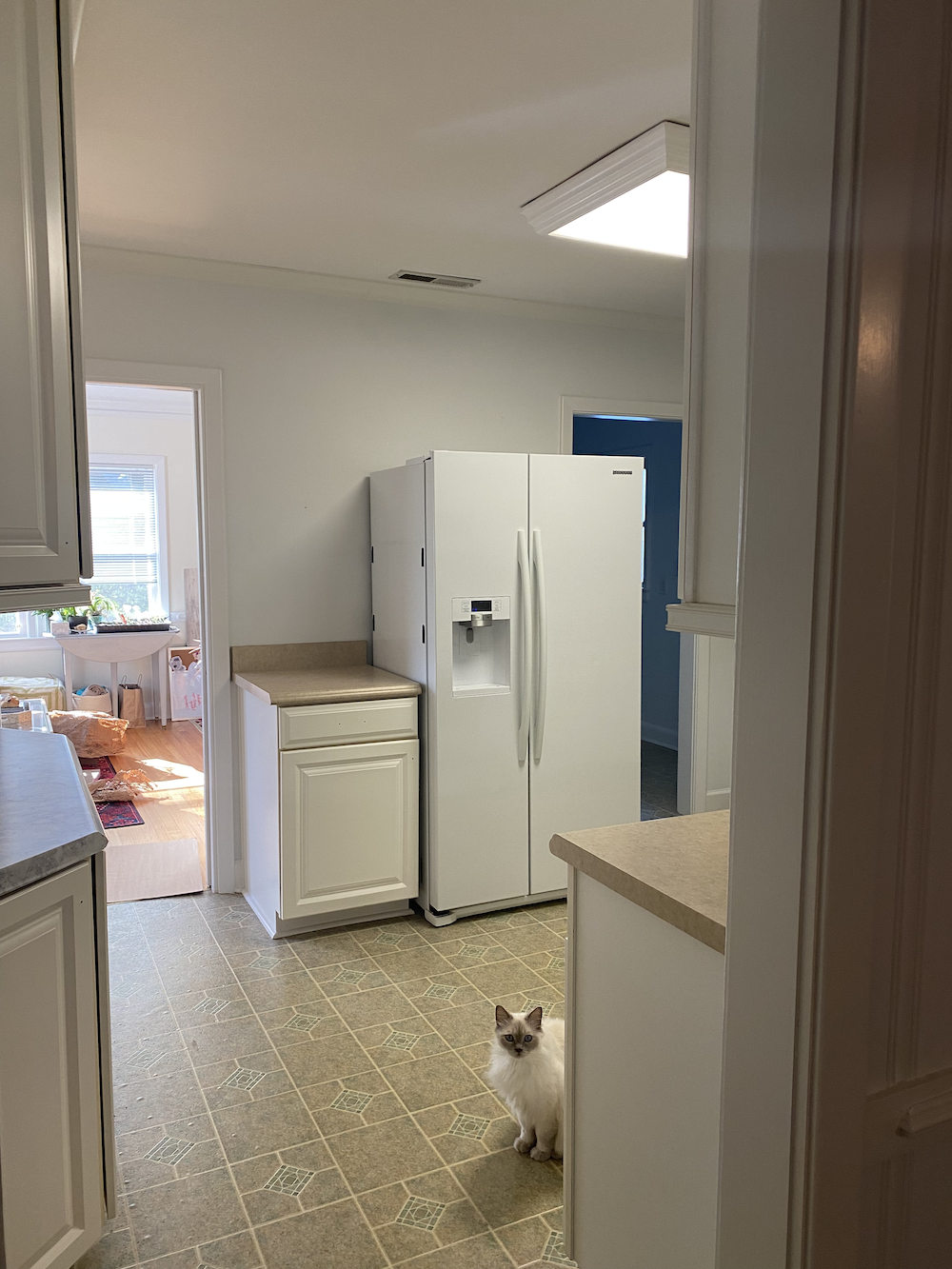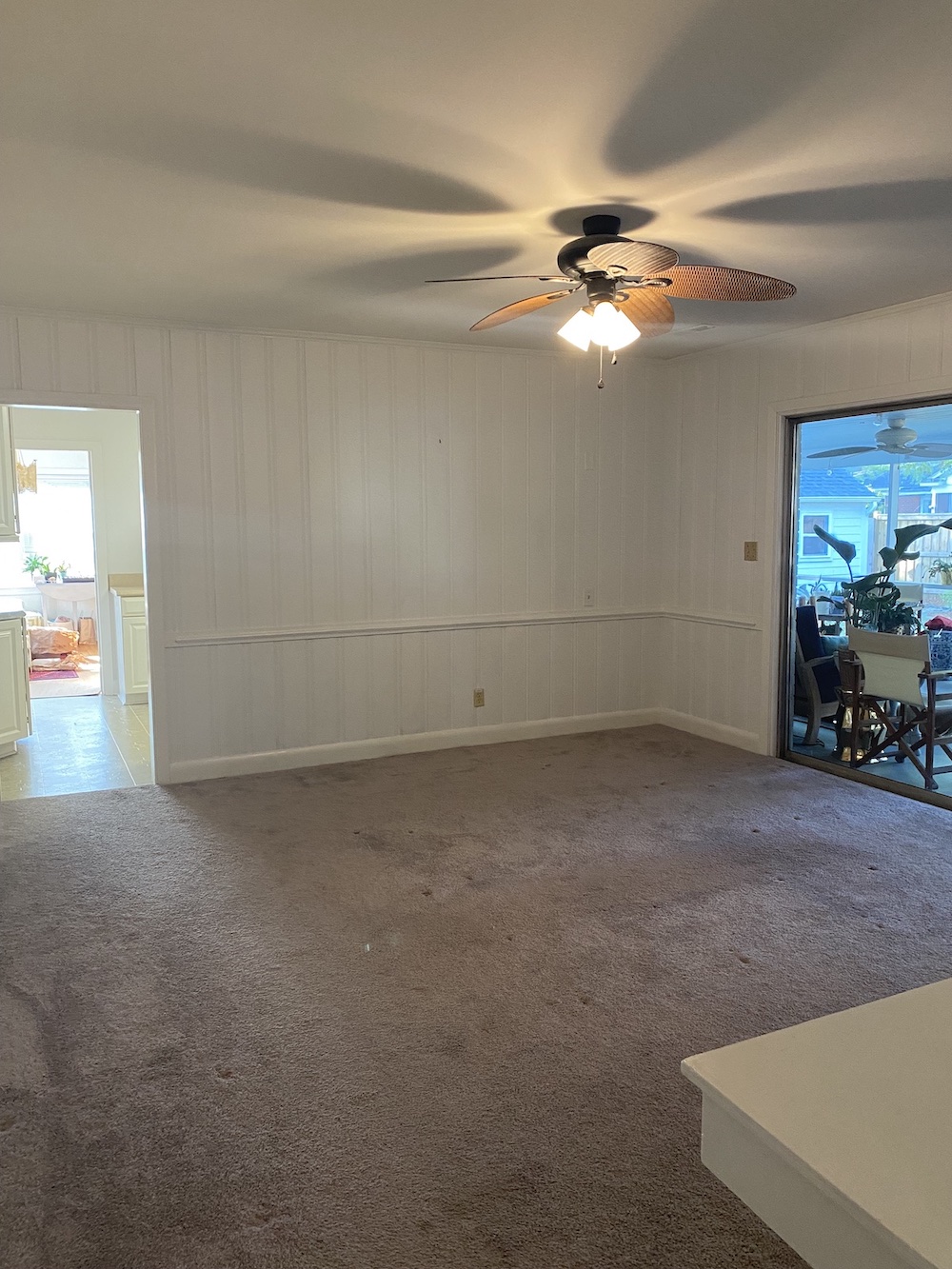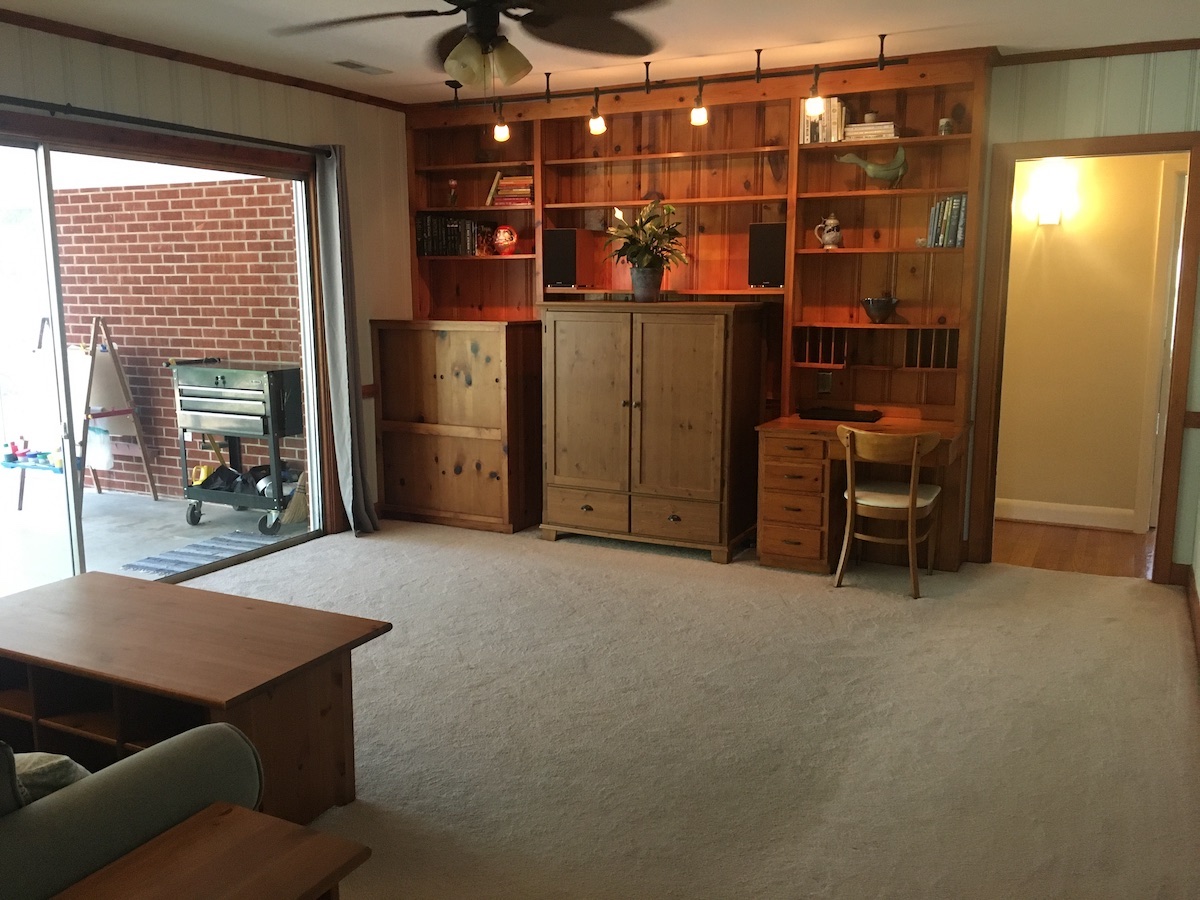 During Renovation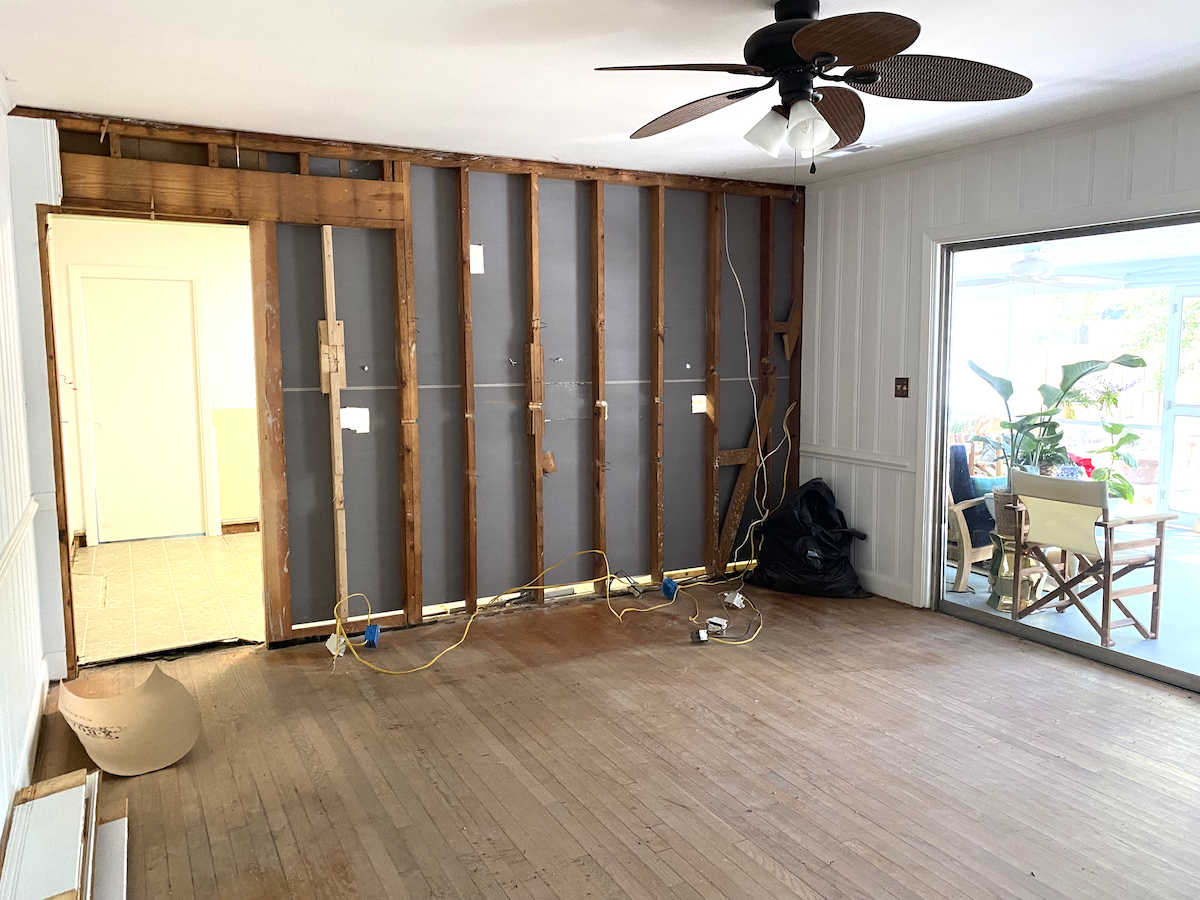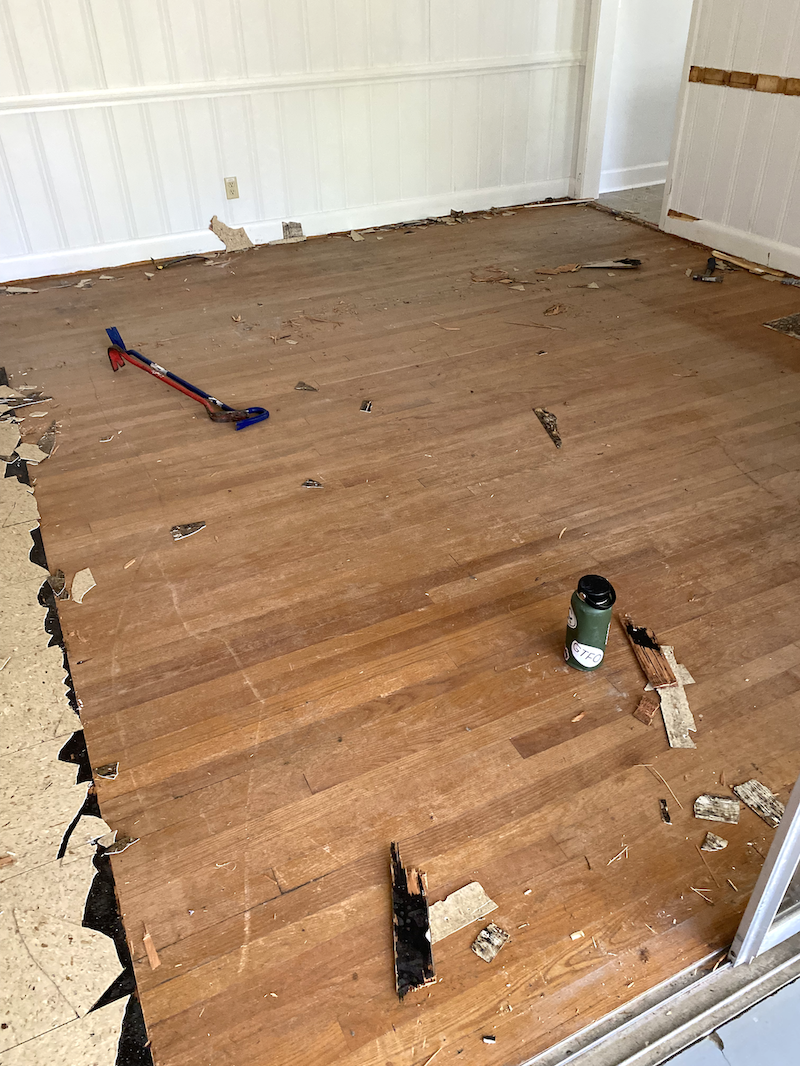 After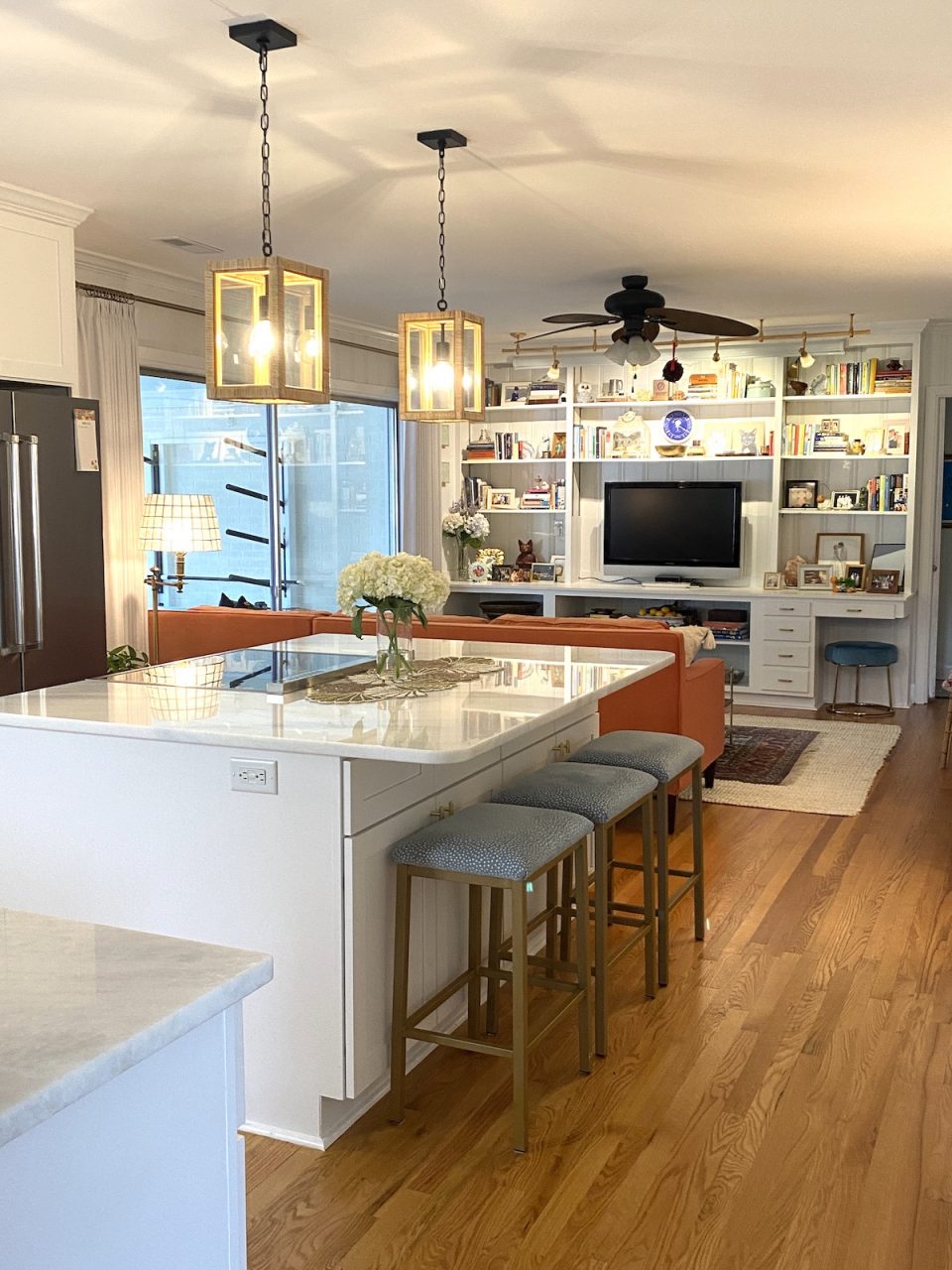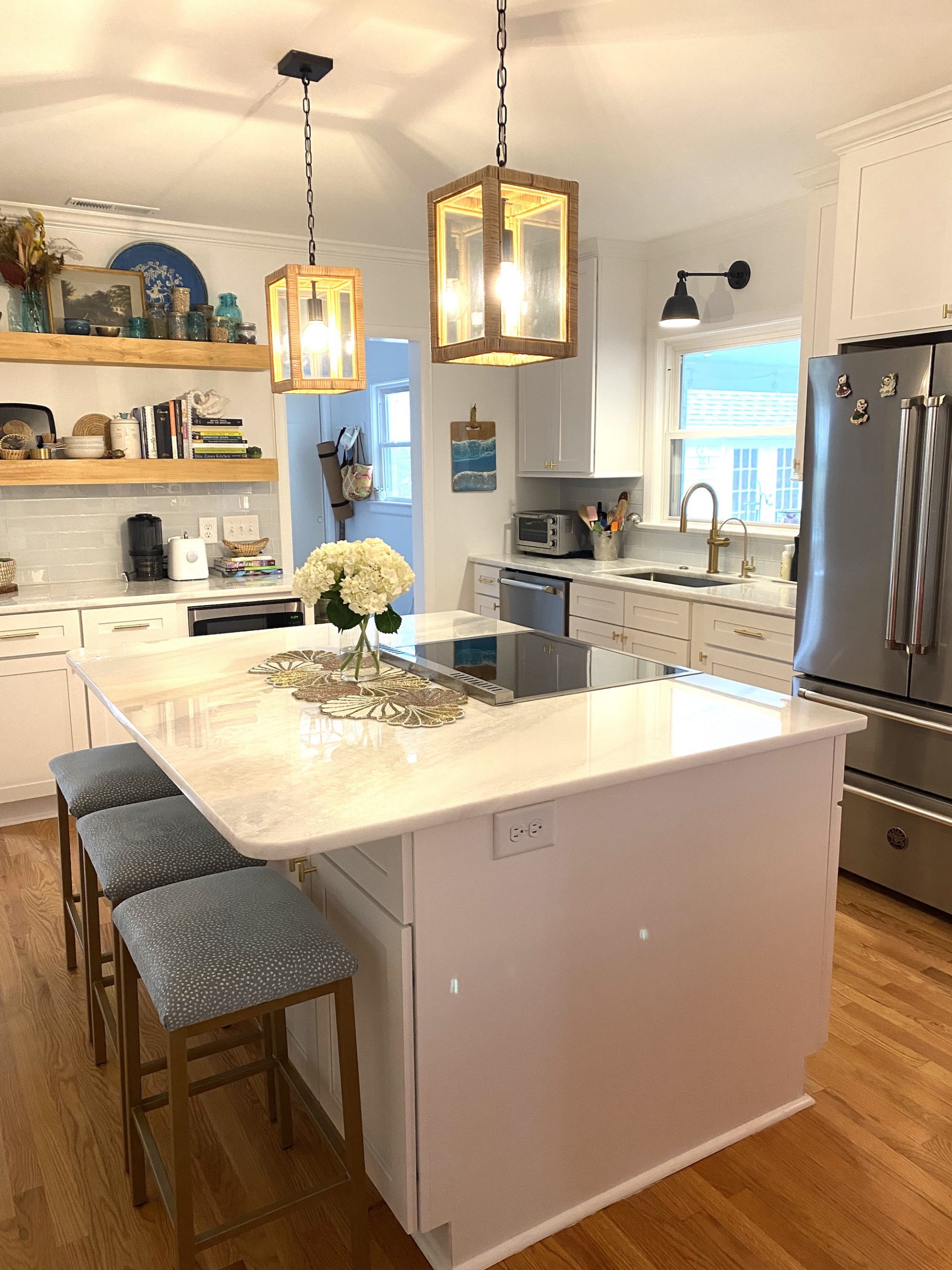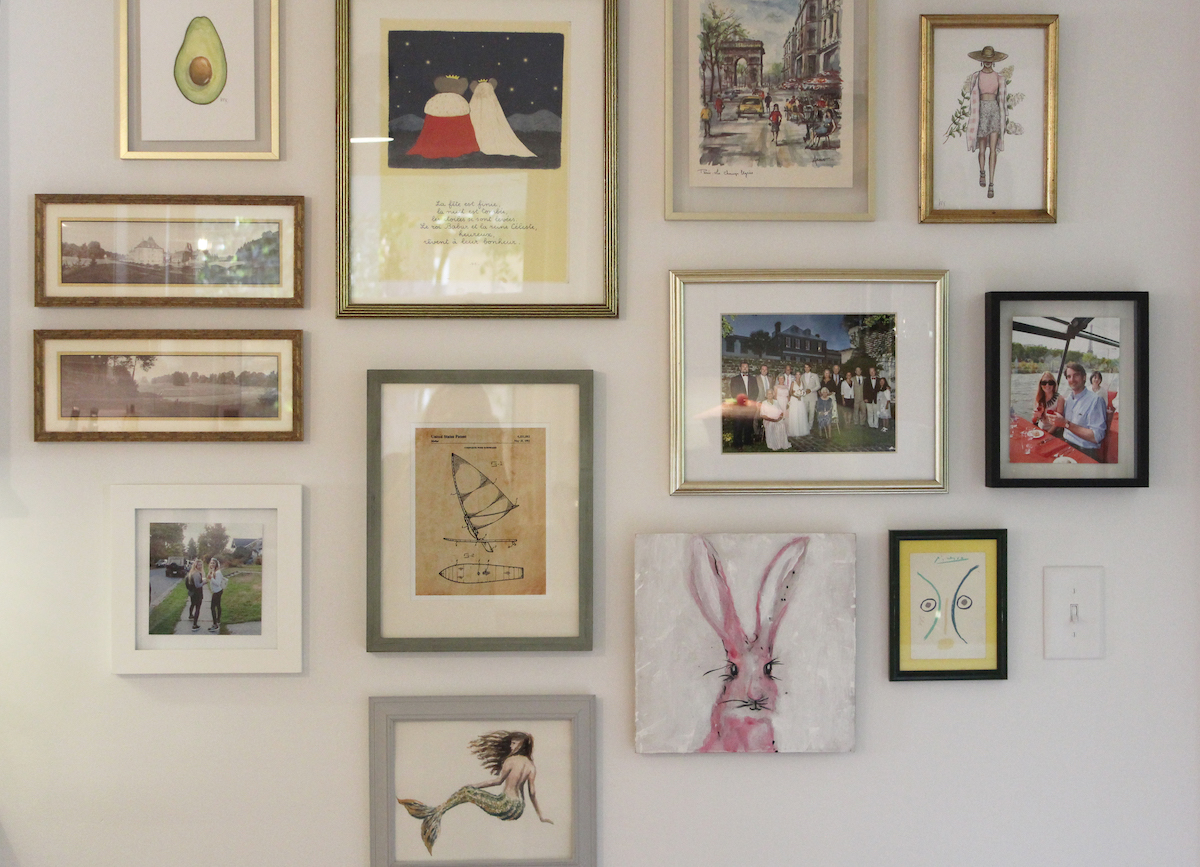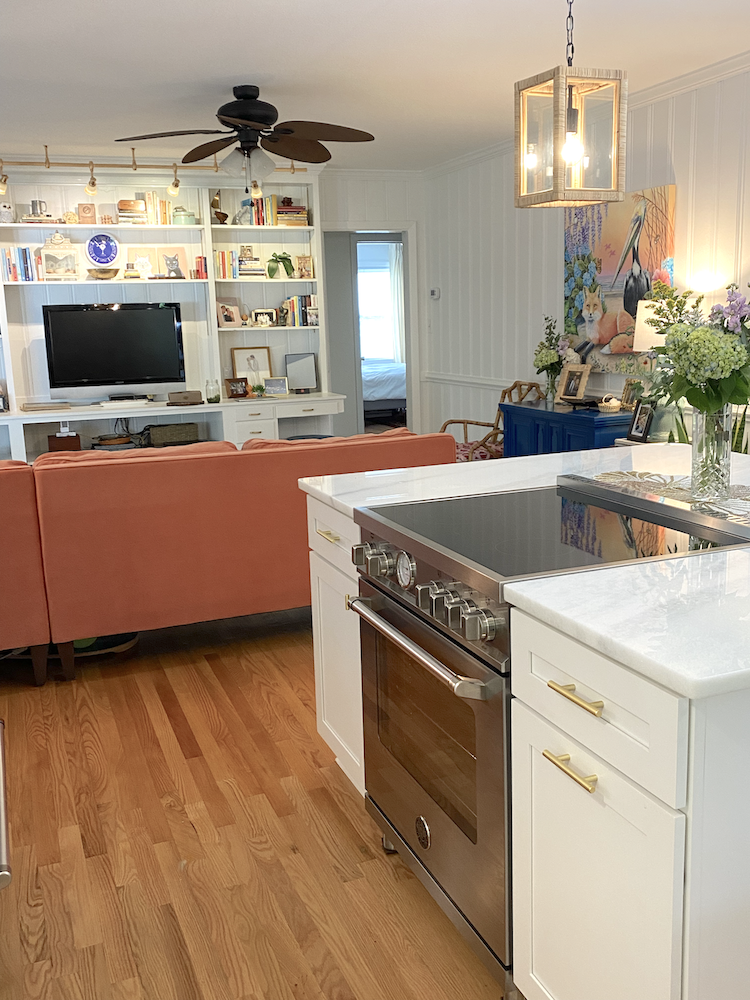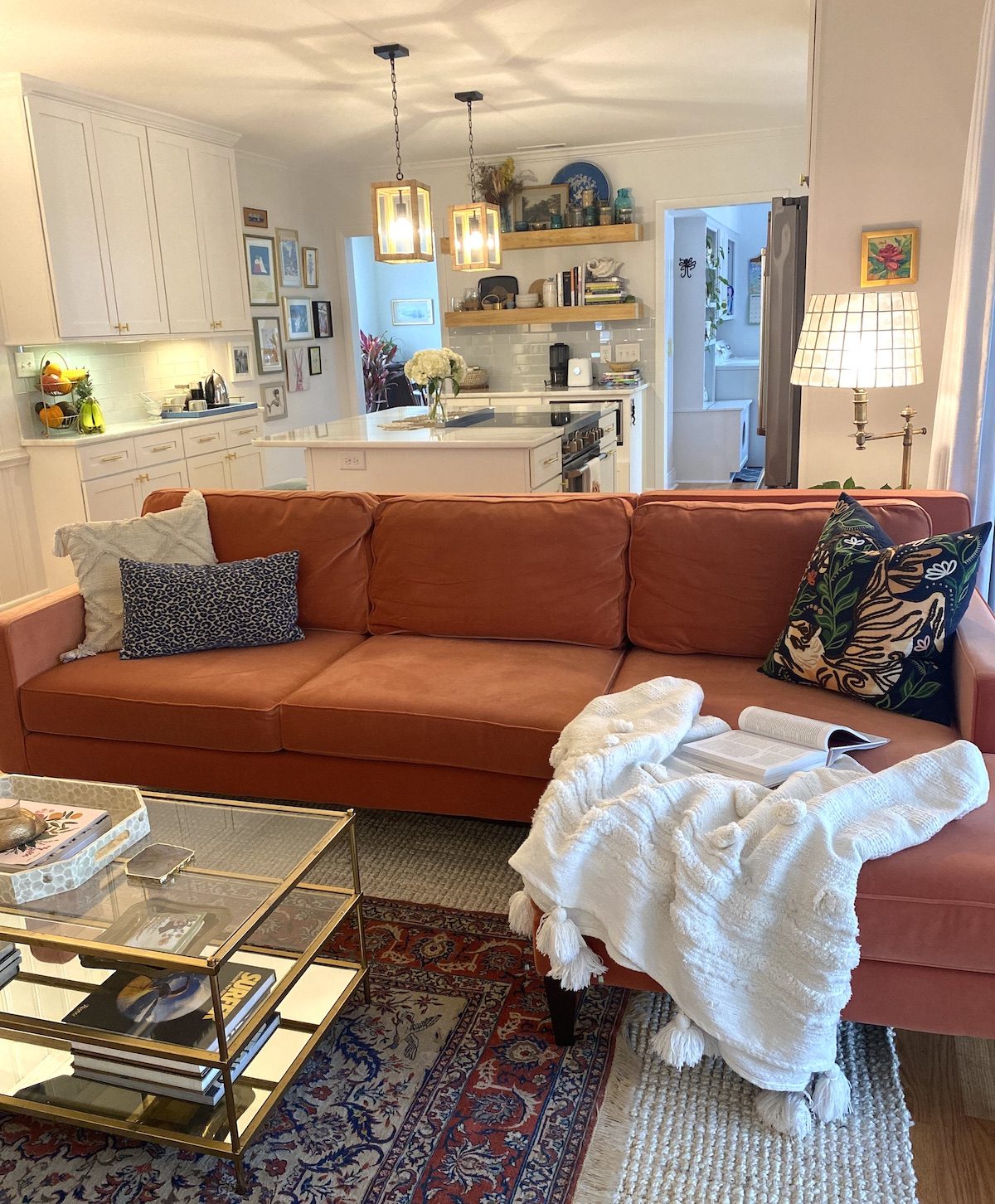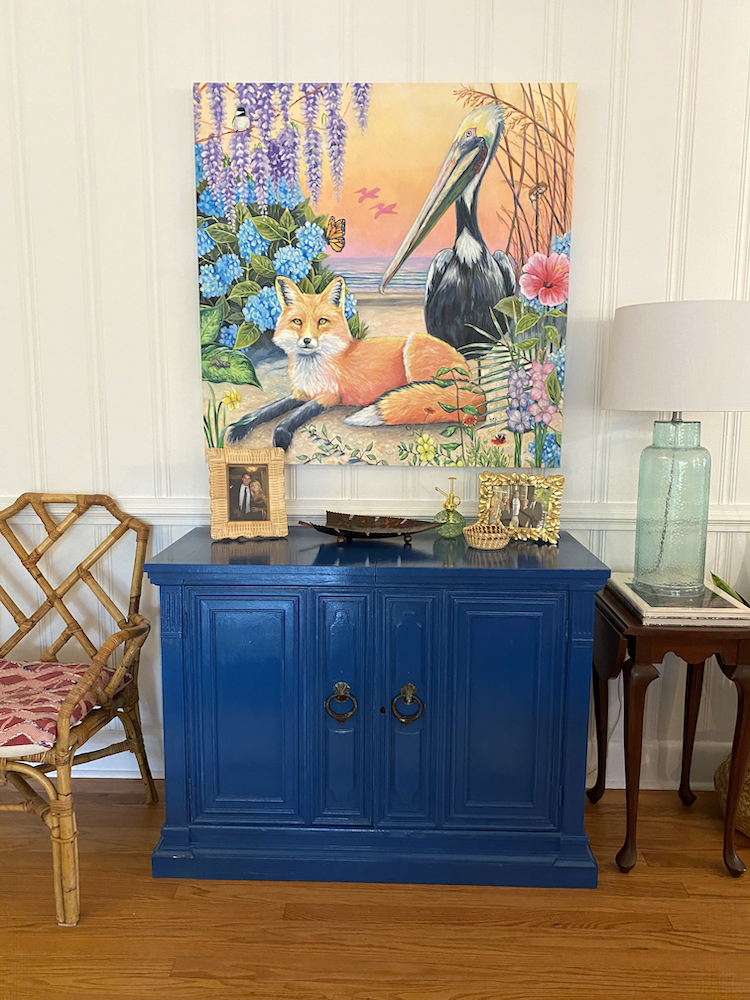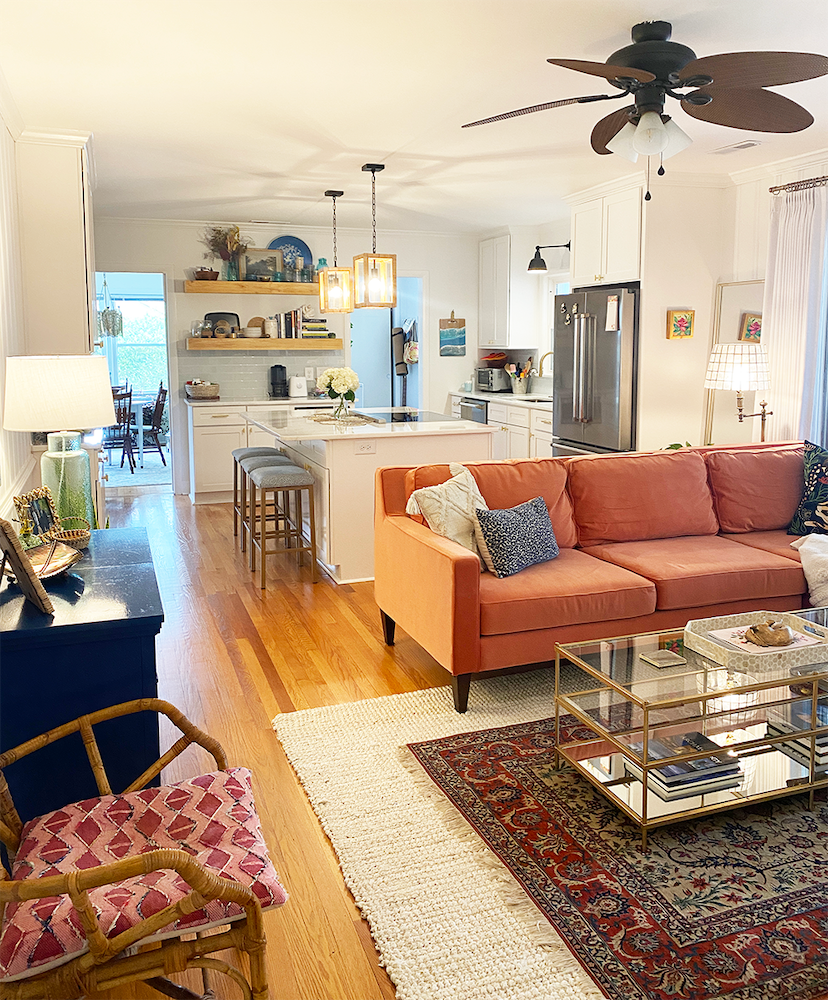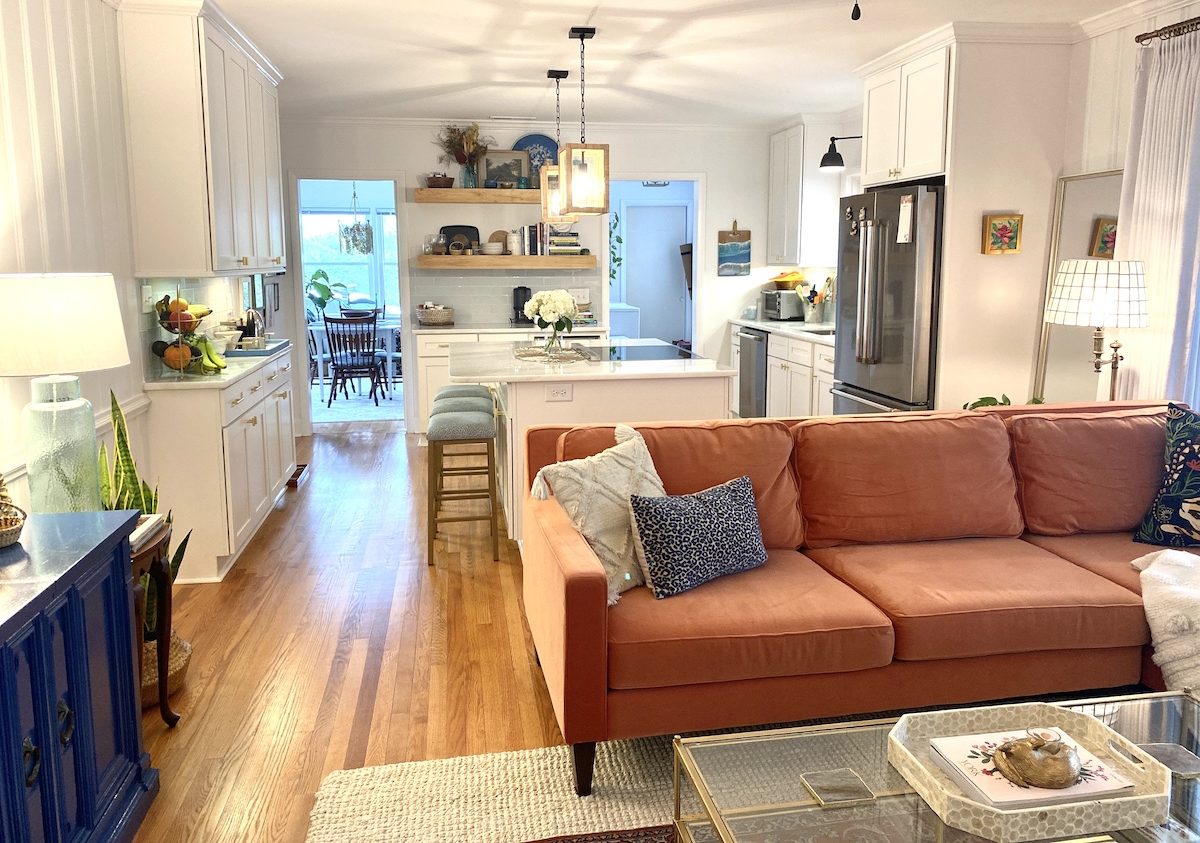 And then we have the den! When we first looked at the property, the giant glass slider and porch were almost instant selling points (as well as the giant magnolia out back). We also loved the built in shelves. However, they did need a little tweaking, i.e. painting (my grandmother would not have approved – that generation loved some wood panels, amirite?).  There was also the issue with the strange giant box on the left side (see before pics above). I'm assuming it was for records, but it had to go. We had our contractor, Chris, take out the box and extend the desk all the way to the wall, adding shelves underneath, voila – cohesive shelves.
I couldn't be more happy with the results of our kitchen/den renovation. As one who enjoys cooking, opening up the 2 rooms has made such a massive difference. Being able to converse while whipping on some plant-based goodness has been a true game changer.💚
Contracting Team: Remodeling by Erik
Kitchen Light Fixtures: Maran Home
Island stools: Mt Pleasant, SC bar stool store (recovered with fabric from Rogers Brothers, Florence, SC)
Appliances: Bertozzoni
Kitchen Hardware: Lowe's
Countertops: Tesoro Bianco Marble
Kitchen Faucet: Kohler
RO Water Faucet: Amazon
Couch: Joybird
Tiger Pillow: Maran Home
Coffee table: West Elm
Top silk rug: family heirloom of husband
Bottom jute rug: online
Blue cabinet: consignment store, painted by my husband
Colonial side table: family piece
Fox and Pelican oil painting: moi
Bamboo chair: my grandmother
Floor lamp: Stiffel antique with World Market shade

print