Let's face it, we live in a super fast paced world and sometimes we just don't have time to wash our hair! The struggle is real, friends. Personally, I try not to wash my hair everyday unless I've had an extensive workout. Waiting longer in between washes is better for many peoples hair. While shampooing does remove dirt and debris, it also strips the moisturizing oils that keep hair from becoming brittle and dry.
That's why I sometimes use dry shampoo in between washes if I feel my hair looks a bit too oily. Over the years I've tried a plethora of different kinds of dry shampoos but none that really did the trick. Many of the brands contain toxic ingredients that can cause endocrine and hormone disruptions. They also sometimes come in aerosol cans which leave much to be desired and even seem to make my hair more oily!
Thankfully, there are quite a few powder shampoos on the market now that work wonders and don't contain the scary chemicals. The ingredients are whole, non-toxic, and can commonly be found in your pantry or grocery store! So why not just make your own? No brainer, eh?
This dry shampoo is perfect for those with light brown to blonde hair. If your hair is on the darker side, try adding in 1-2 tsp of cacao, cocoa powder, or cinnamon to the mix. This will darken the mixture plus make you smell yummy!
If making your own dry shampoo isn't really your thing, Mermaid Dry Shampoo and Volcanic Powder Dry Shampoo are two brands I love!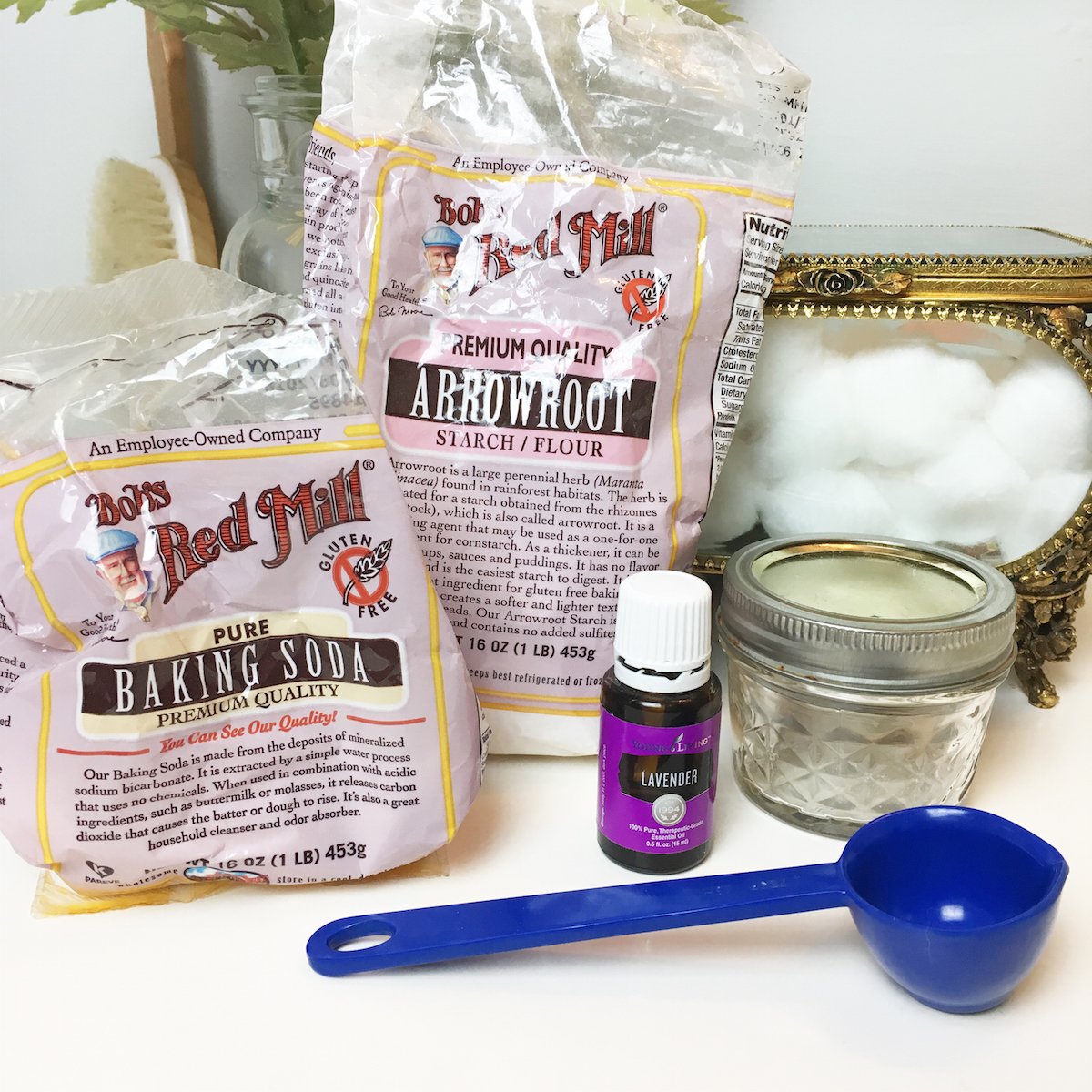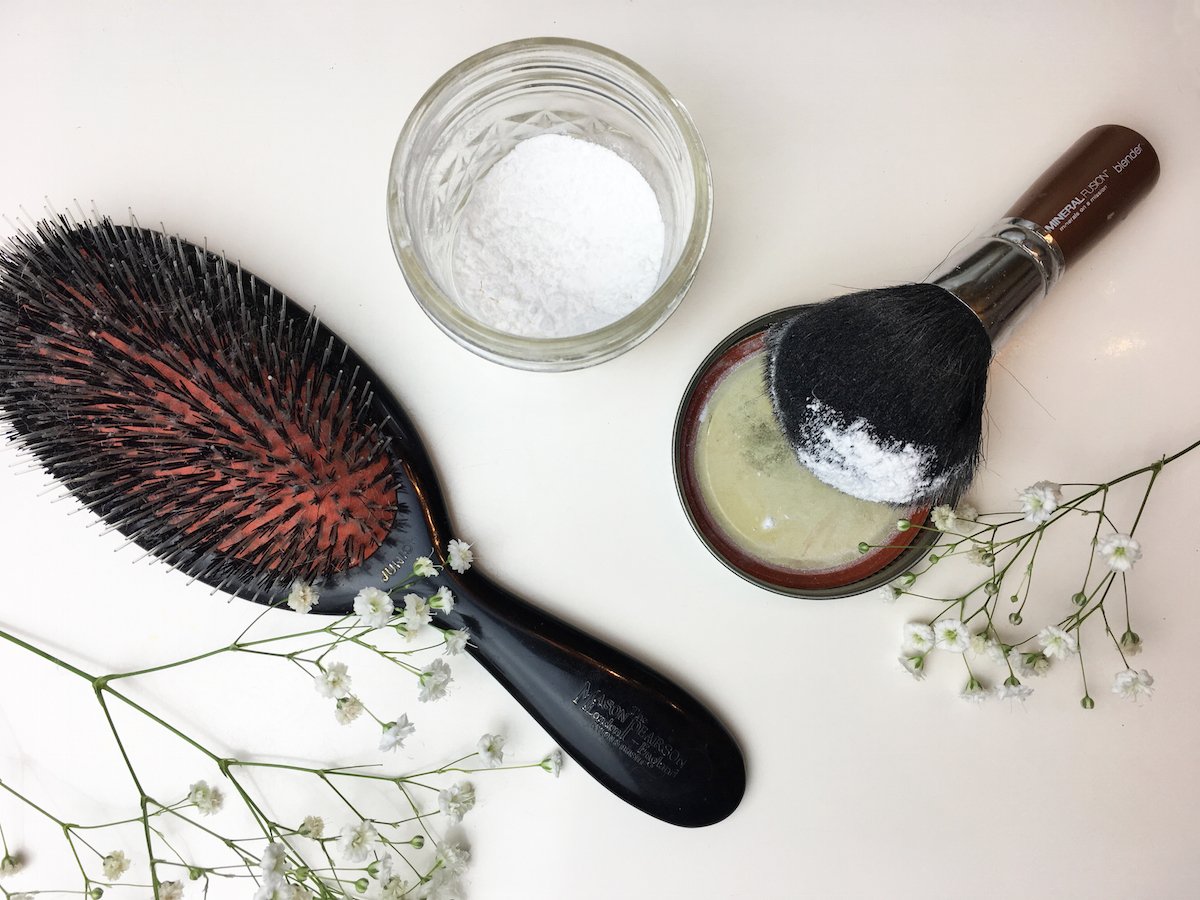 Ingredients:
1 tbsp arrowroot powder
2 tsp baking soda
2-3 drops of your favorite essential oil (optional)* – I used lavender.
small mason jar or container of choice
old makeup powder brush
Directions:
Combine all ingredients in mason jar. Place lid on top and shake well.
Lightly dab makeup brush in jar and dust off a bit on the lid. Powder onto base of hair or whatever areas seem oily.
Brush to ensure it has disrupted evenly.

print