30 Healthy & Conscious Holiday Gift Ideas for 2019
The Holiday Gift Guide for the Health and Conscious buyer (and recipient) is here! Dare I say it's the perfect guide for a Refined Hippie? Yes, I think so! With the holidays around the corner, finding the right gifts for our loved ones can prove challenging. Below is a list of items sure to please any wellness enthusiast and/or environment conscious person.
As someone who is actively cutting down on their consumption of goods and becoming a more conscious consumer, I try to focus on quality items that are useful and from thoughtful companies. I truly believe we all need less 'things'. However, it is always fun to receive a gift and even more enjoyable to give to others. This holiday list focuses on sustainable companies, eco-friendly items, books for healthy and/or conscious living, nutrition boosters, natural skincare, and more.
Before we get to the physical items, I'd like to share a few intangible gift ideas. These include:
Donating to a worthy cause. Perhaps an animal sanctuary or your local humane society. These non-profits are always needing a little boost.
Buying art or some type of craft from local artisans is also a great idea!
Gift certificate for a massage
Facial certificate from a local spa
Yoga Class Passes
Simply spending time with loved ones! There is no greater gift than to give ones time!
When the holidays come to mind we often think of neatly wrapped gifts. The waste that goes along with this time of year through packaging and wrapping is alarming. This holiday garbage amounts to an extra 25 million TONS of garbage each year. Wow. That's difficult to even fathom! Purchasing more eco-friendly wrapping paper and tape is a good idea but we can even take it one step further by wrapping our gifts in pretty (reusable) cloth. I personally have a ton from leftover (or attempted) sewing projects. This can be a unique and beautiful way to transform the look under the tree this year. Simply secure the cloth in place by folding or using a ribbon. I'm planning on doing a mixture of both paper and cloth wrapping this year and can't wait to see how beautiful it's going to look under the tree!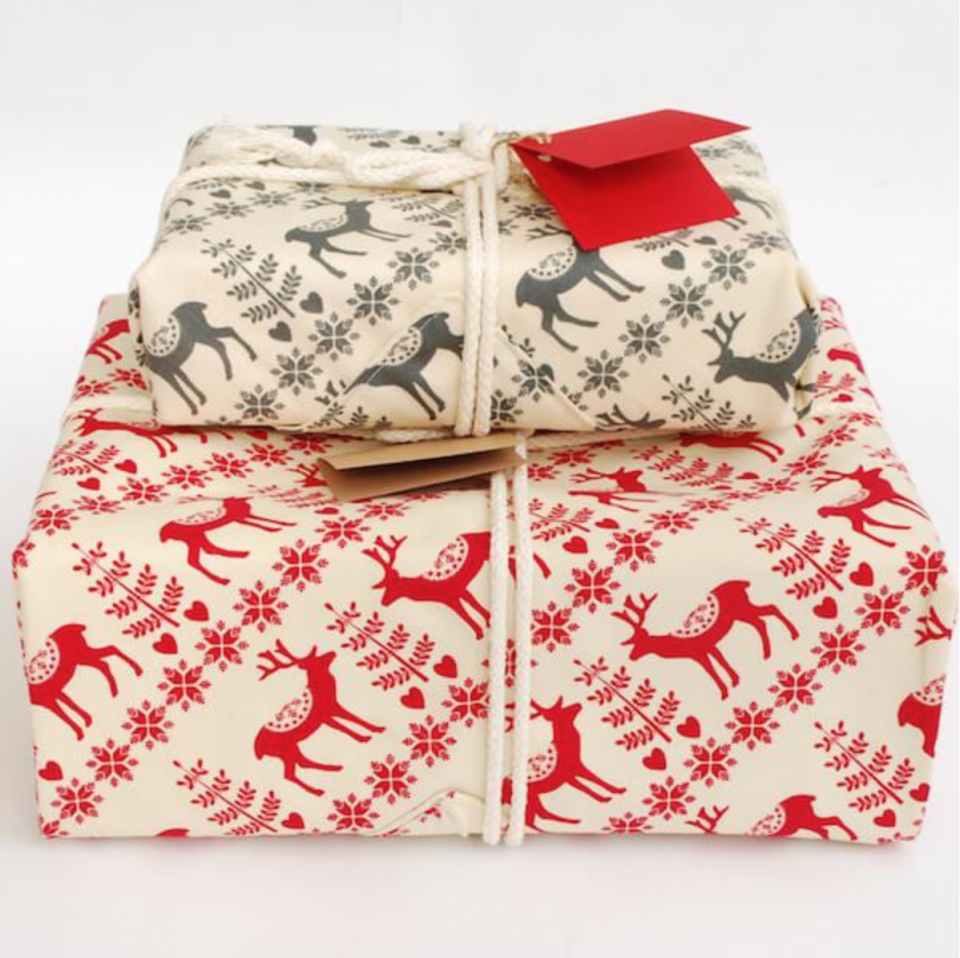 So now on to the list! Below are 30 healthy and conscious stocking stuffers, under $25, under $50, books, over $50, and over $100 to help relieve some of the holiday pressure!
Stocking Stuffers:
Every day more than 500 MILLION plastic straws are used and thrown away! One study estimated that over 8.3 BILLION plastic straws pollute the world's beaches. Craziness. This is a huge issue for our planet, its waterways, and the animals. By carrying our own reusable straws we can cut down on this destructive type of waste. Plus, it's way more fun to drink out of a metal straw than a yucky plastic one.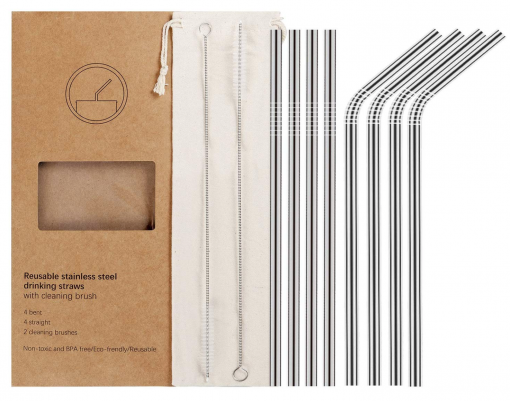 One can really take a stand against single use plastic by carrying their own utensils! This one comes with its own little pouch for easy storing. I keep mine in my purse so I'm always ready! My husband has his stored in the glove compartment of his car, also ready to tackle single use plastic one fork at a time!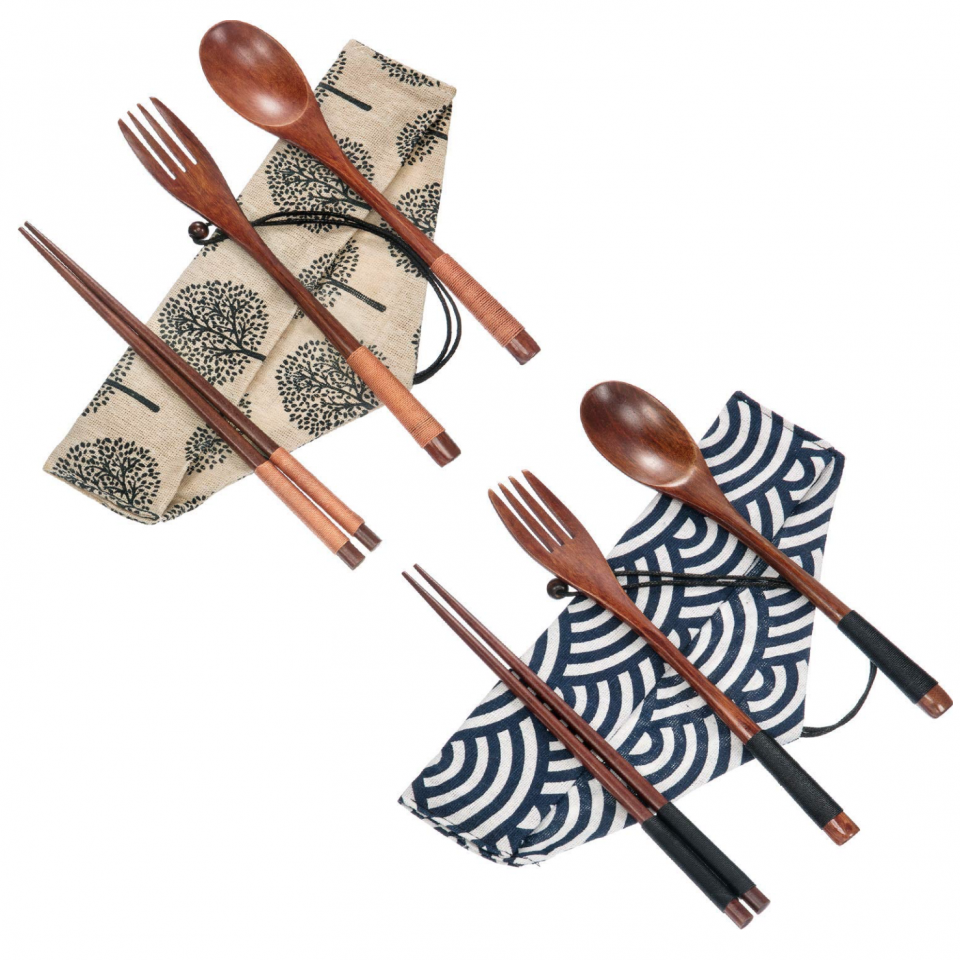 One can never wrong with some organic essential oils as a gift. Just make sure they're from a reputable brand, containing no fillers! I especially love Young Living. Contact me if you have questions about YL brand. The brand below is a good introductory kit for the beginner.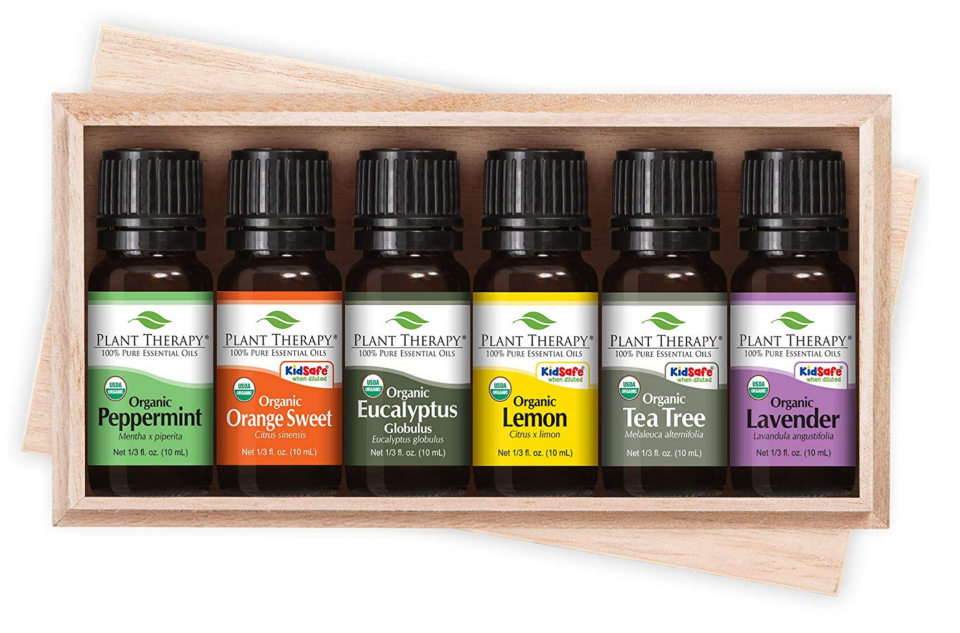 I can't get enough of Traditional Medicinal teas. This sampler pack is perfect to try a variety of their blends. Yogi Teas is another brand I like. These can both be found at most grocery stores, amazon, or health food stores.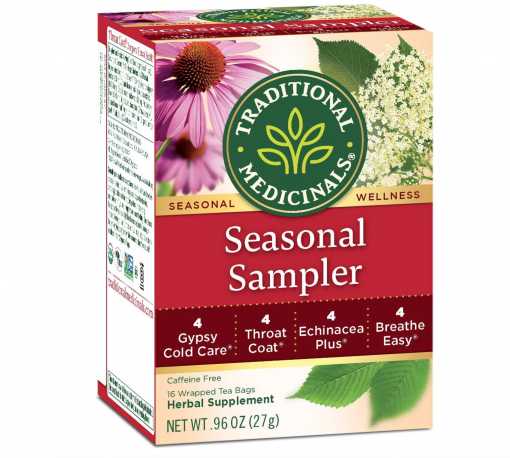 No need to keep buying cotton balls when one can use these lovely organic face pads instead. They even come with their own little pouch for easy cleaning.
Eye wrinkles be gone! These Honest Hazel Eye Gel patches plump and moisturize the area around the eyes like no other. Wear them for 25 minutes before a special event or even overnight for extra hydration!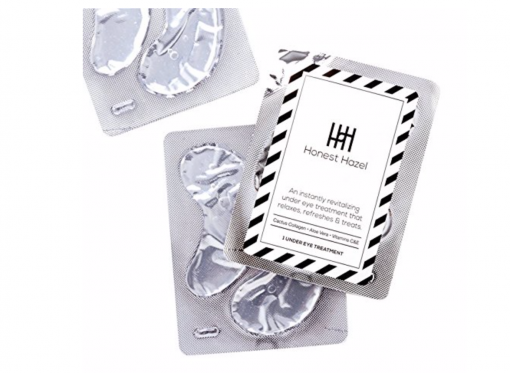 These Nuun hydration capsules are perfect to use after an intense workout, when you're feeling under the weather, or just slightly dehydrated. Split this pack of 6 up to use as stocking stuffers or gift them all to one lucky recipient!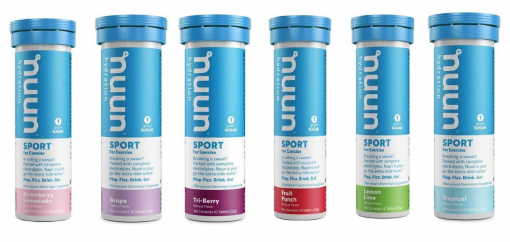 I love this brand and have several of their totes. They offer so many different beautiful patterns, you're sure to find one that fits your loved ones personality perfectly! I personally love the small size for everyday, but they have larger options as well.

Under $25
Who doesn't need a little pick me up?! Positive affirmations are a powerful tool to keep us balanced and positive! This set of 50 affirmation cards include adorable illustrations and powerful, but not cheesy words to help inspire and add a little cheer!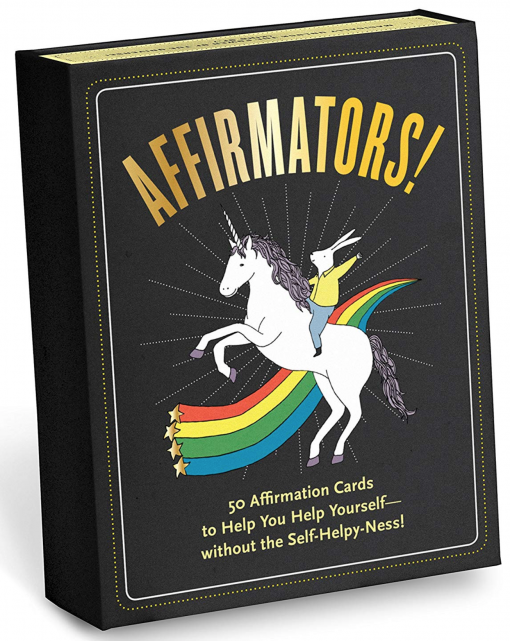 A little self promotion isn't prohibited, right?! This avocado print was painted by moi and is printed on high quality archival paper, perfect for all those avocado lovers on your list!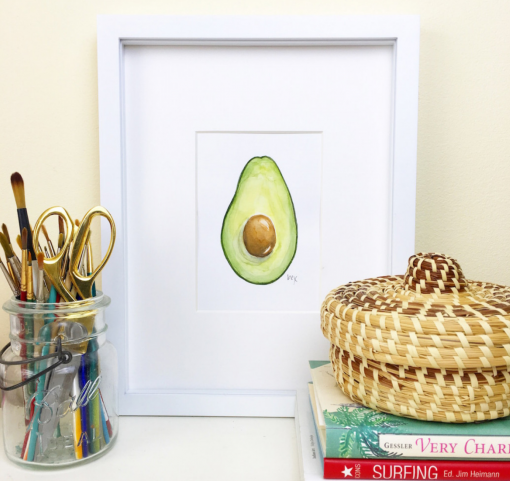 I believe every plant lover needs their own "I love Plants" mug and think this one is adorable.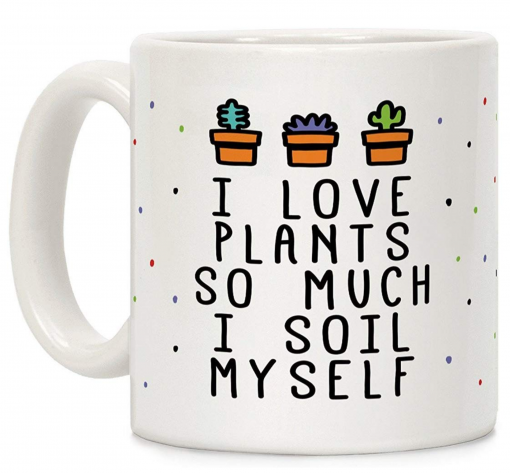 I love journaling! It helps to clear my mind and reaffirm the positive aspects of my life, keeping me grounded and grateful. However, not everyone necessarily knows how to journal. This five minute journal takes the hassle and thought out of journaling. It's structured format will boost your happiness in 5 minutes by including gratitudes, prioritizing your daily 3 amazing things, inspiring quotes, daily affirmation, and end of day reflection.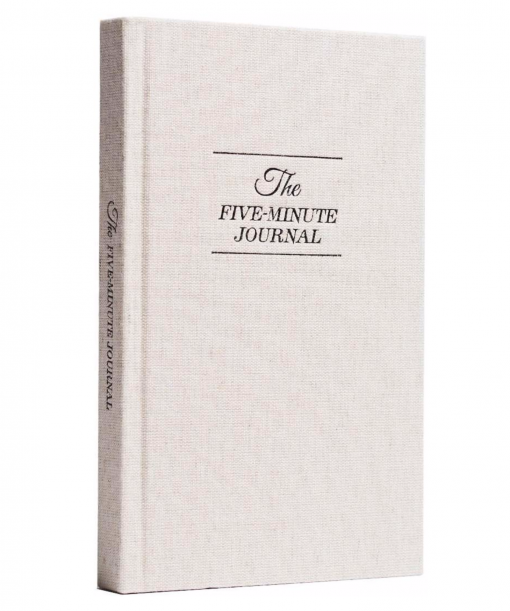 If you've ever watched some of my Instagram stories you know I'm slightly obsessed with matcha. This brand in particular is my go to! It's organic, delicious, and highly effective for making you feel balanced and calm, yet energetic at the same time. This matcha also contains Lion's Mane mushroom, ginger, and astragalus root.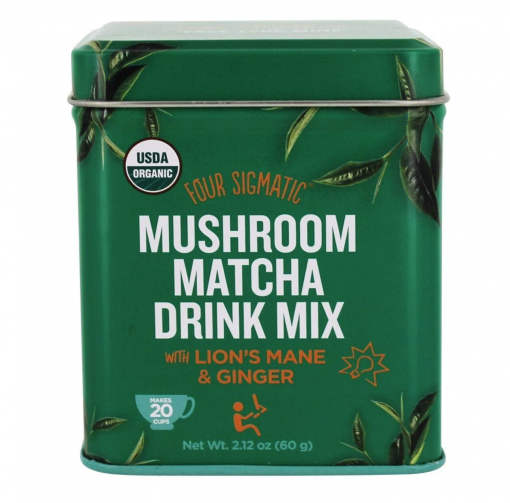 Plant-Based T-shirt
Another perfect item for all the plant lovers on your list! I love this herbivore t-shirt or this powered by plants one.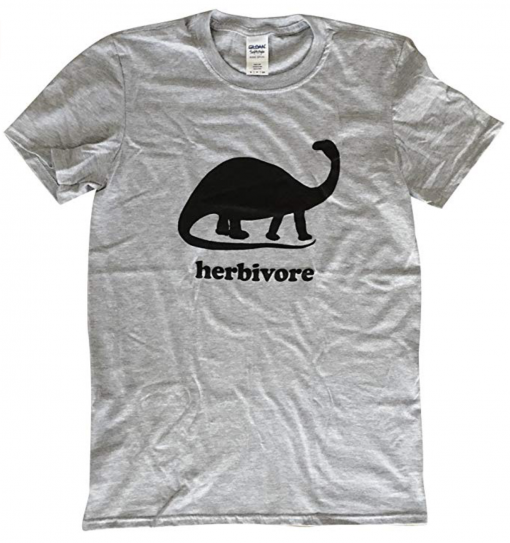 Under $50
Ah, one of my favorites, the gift that just keeps giving! I've had my S'well bottle for over 4 years now and use it everyday! They come in a beautiful array of patterns and colors, last forever, and reduce our consumption of single use plastic water bottles. Everyone wins!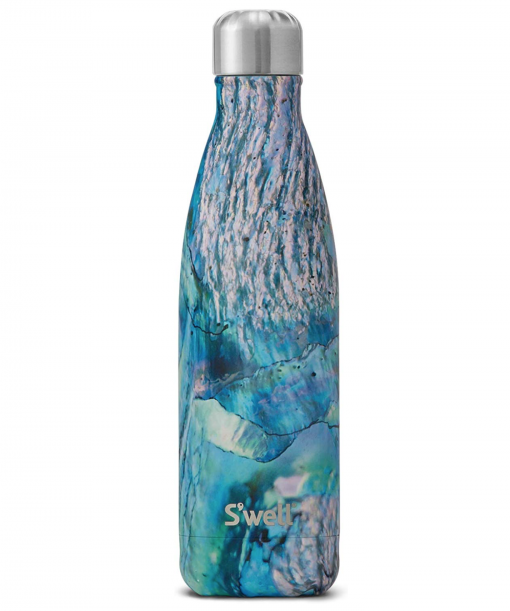 I truly believe CBD can benefit everyone! Does your dad have joint problems? Sister have anxiety? CBD is a great tool to help combat those ailments and more. It's safe, effective, and no, it won't get you high. I love this local Charleston brand Apis, but there are many great ones out there, just make sure it's high quality!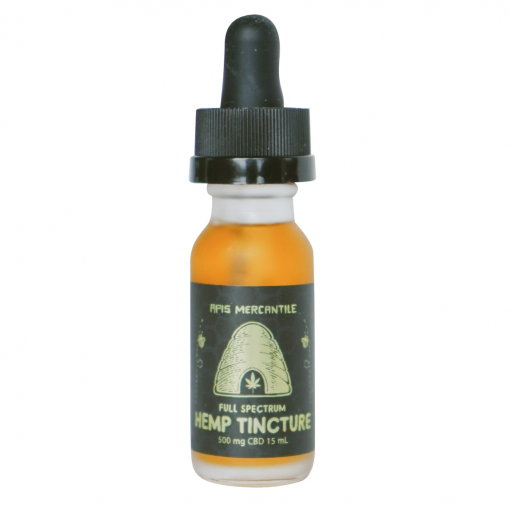 Here's another one of my art items, but hey, it might be just the gift you're looking for. This phone cover is one of my absolute favorites because if you haven't noticed yet, I'm an animal lover. 🙂 This illustration also comes in prints. If you're looking for a different haired girl (or skin color) let me know. I can make one especially for you or your loved one.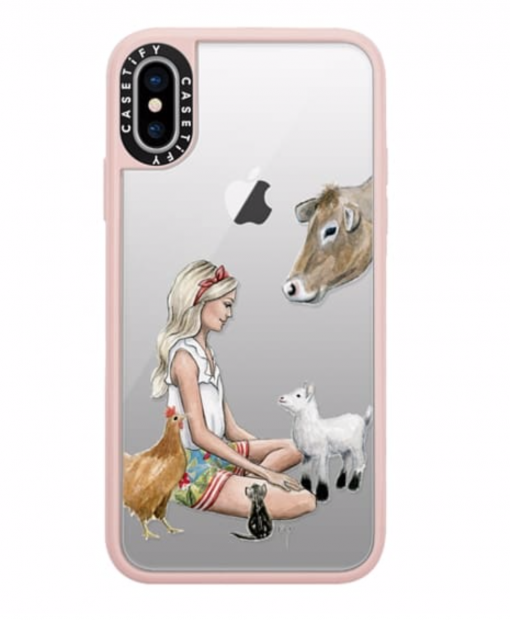 This Herbivore mini collection includes a lovely face mist, facial oil, glow mask, and rosewater moisture cream. Any skincare lover would be thrilled to open this gift!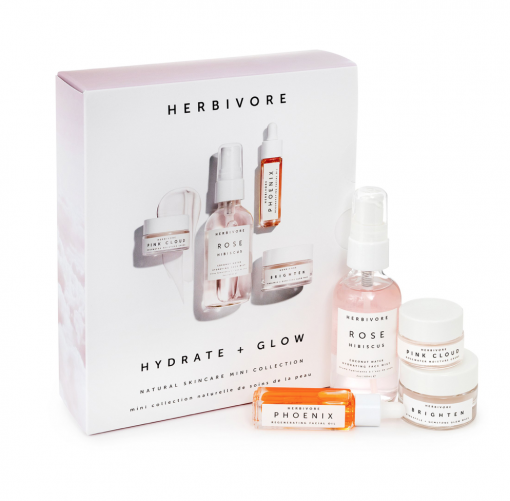 Chocolate lovers rejoice! This Sun Potion Anandamide Powder couldn't be more satisfying! It's made with organic and wildcrafted ingredients, freshly ground spices, and love! "This blend may activate and harmonize the Nervous, Digestive, and Immune Systems and is a perfect alchemical treat to brighten the mind and open the heart." I love blending mine with some non-dairy milk and warming it up on the stove. It makes the perfect hot chocolate drink you can feel good about!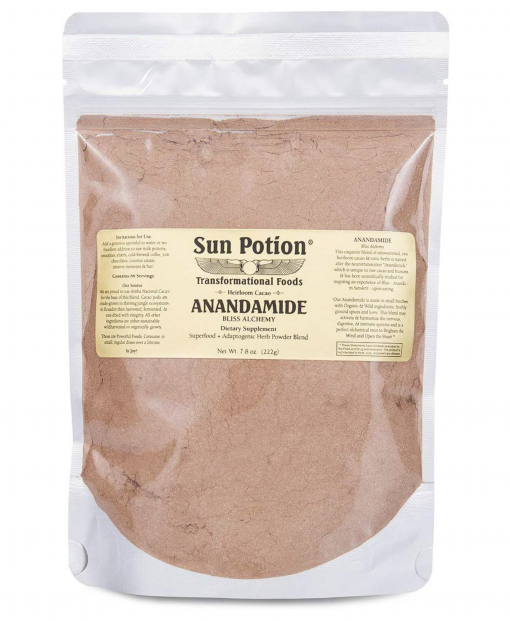 Books
Books always make an excellent gift! They're also cost effective! Here are a few of my absolute favorites that I think need to be in all health/wellness collection!
Over $50
Oh, Nutribullet. How can I count the many ways I love thee?! Compact, powerful, and perfect for making smoothies, sauces, and more! I've had a Nutribullet for almost 10 years and absolutely love it. It's also an excellent price point.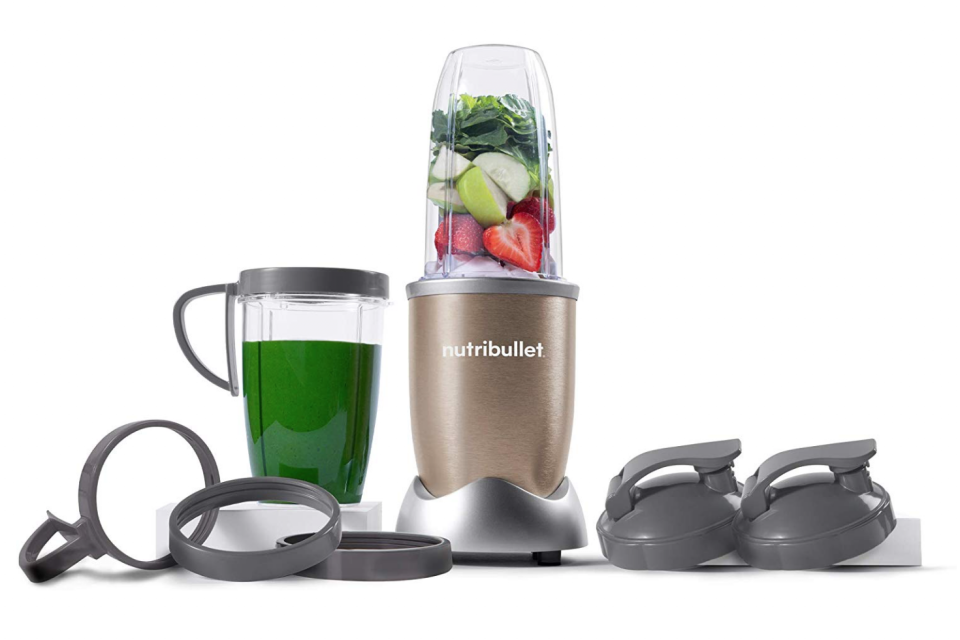 Most yoga mats are made with a lot of toxic ingredients. Not only are they bad for the environment but they're bad for bodies as well. Many are also super slippery, but not Jade! Jade Yoga mats are eco-friendly, made from natural rubber. They're also so committed in giving back to the earth that for every product sold they plant a tree! Plus, all of their mats are made in the US of A! Woohoo! I received one for Christmas last year and will never use another brand mat!
Here's another item for all your organic beauty care lovers. Tata Harper's daily essentials kit covers all the bases, featuring 7 of her top products in on-the-go travel sizes. Tata is 100 percent natural, free of toxins, fillers, artificial colors and fragrances, all synthetic chemicals, and genetically modified organisms.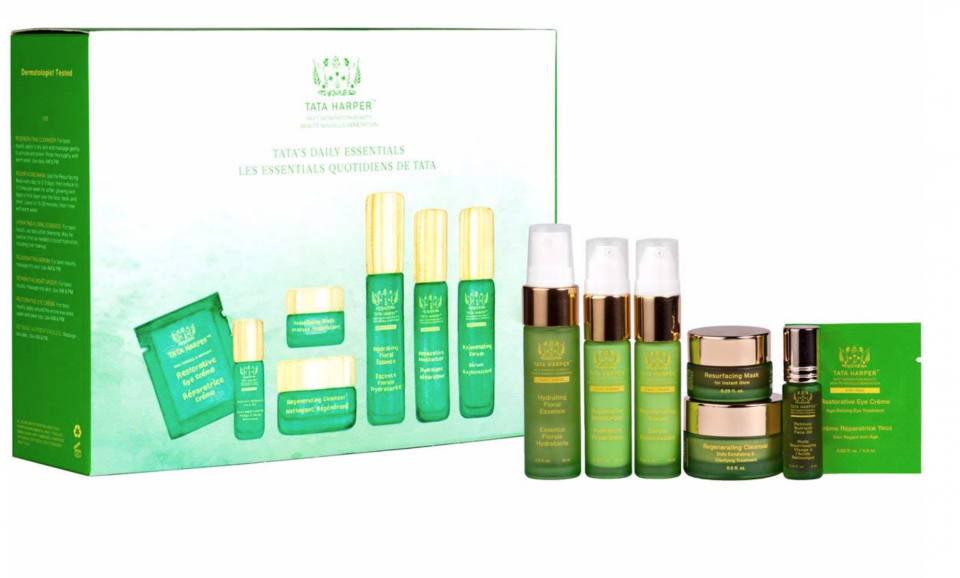 Over $100
One of the most conscious companies on the planet, Patagonia has been a trail blazer in the industry for over 40 years. Founded in 1973, Patagonia has been a pioneer for sustainable and conscious manufacturing. You can feel good about purchasing from this company, not only for their superior quality but for their mission as well.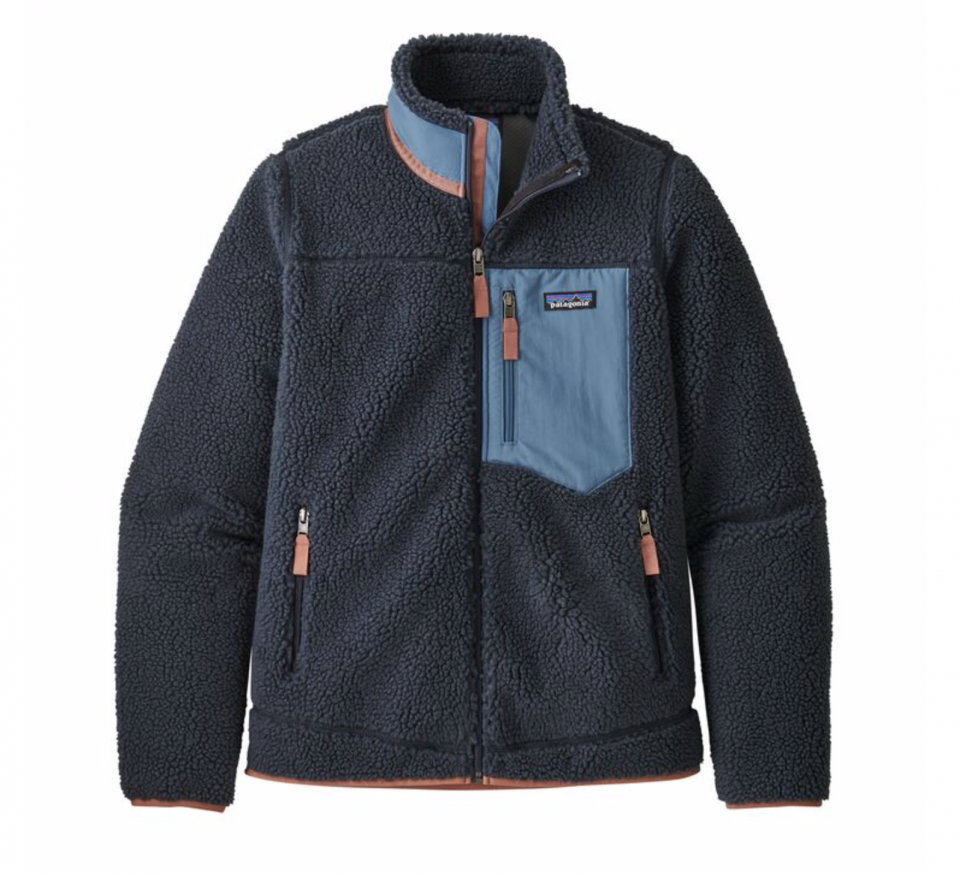 This big ticket item is sure to please all the fashion lovers in your life. Traditional leather is not only a insanely cruel industry, but resource intensive. It produces a large amount of pollution which effects the environment and the people  working in and around the facilities.
Angela Roi creates gorgeous luxury handbags that look exactly like animal skin but with a fraction of the environmental (or moral) impact!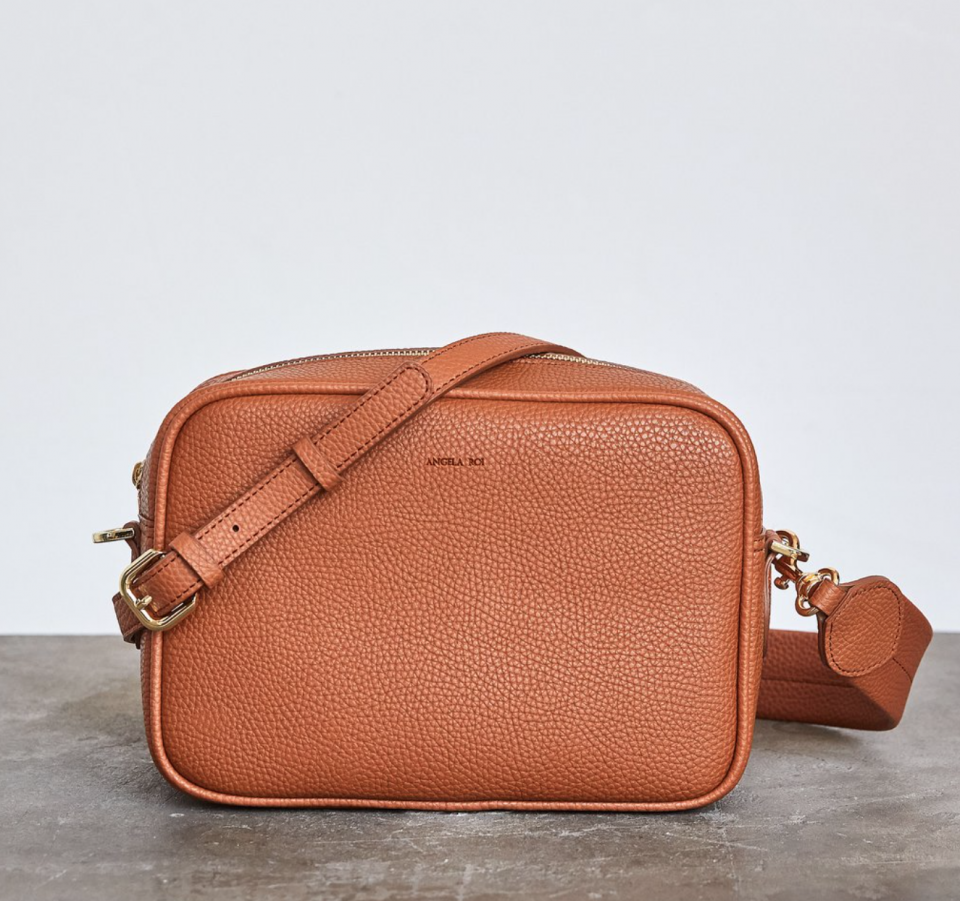 Another conscious compassionate brand on the list is Avesu. This brand uses recycled plastic bottles to create beautiful "leather". Check out all their different designs to find the perfect one!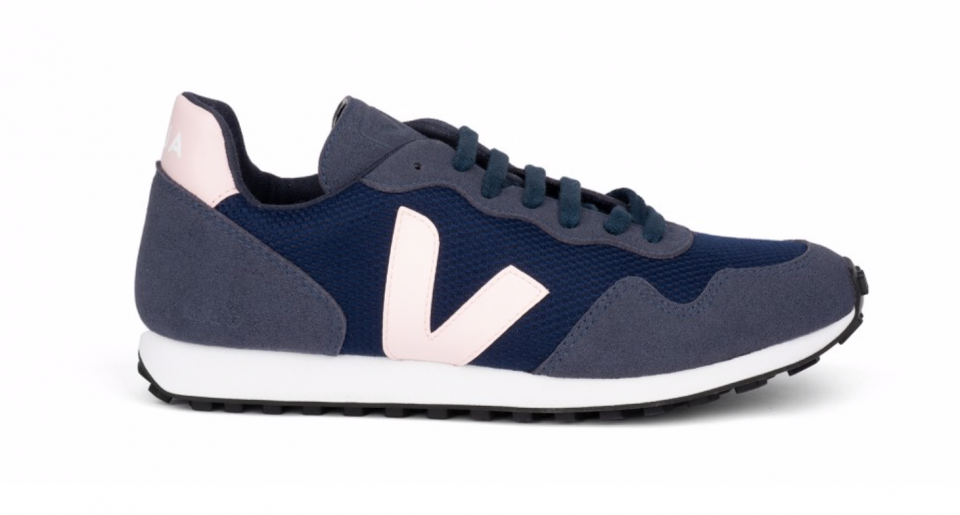 There you have it! The perfect holiday gift guide for all your health, wellness, and conscious loved ones (or yourself)! Most everything on this list I personally have tried or have it on my own list!
Got any other conscious gift ideas? Comment below or send me a message! I'd love to know what's on your list this year!
If you enjoyed this list, be sure to share with your loved ones. Perhaps it will give them a few hints. Wink. Wink. 😉
Bonus Ideas:
This Charleston natural skincare company is on a mission to create pure, natural, and sustainable personal care products. They're also very conscious about their environmental footprint, reusing shipping materials when possible and offering refills and a "label free" program. I especially love their strawberry cleansing serum, turmeric sage facial spray, and matcha sugar scrub.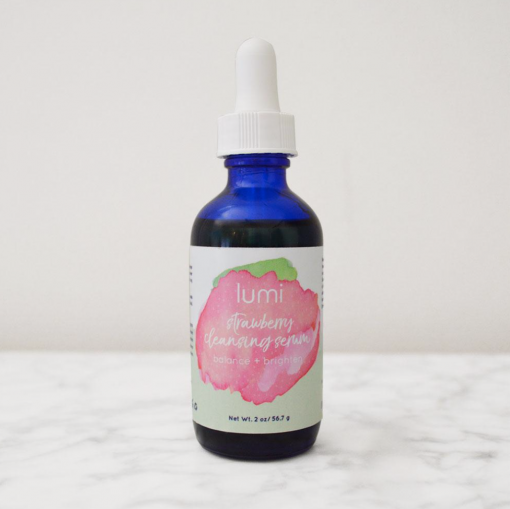 Another get way to cut down on our waste, these Stasher silicone bags can be used for food, snacks, jewelry, or whatever! No need to use plastic bags ever again! They also come in many different fun colors!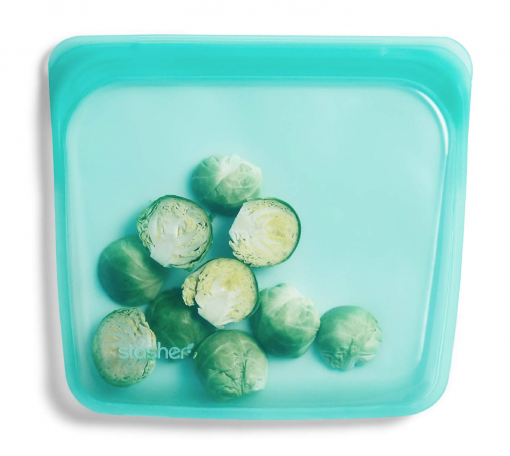 print