About
Hi and welcome! I'm Rebecca, the Refined Hippie. I started describing myself this 4-5 years ago. It was a slow progression of identifying with a fundamental set of values that encompass two worlds traditionally seen as polar opposites. I feel just as comfortable dressed up for a fancy occasion with a cocktail in my hand as I do sitting on the beach – salty haired, post surf-sesh sipping on a kombucha. I also enjoy a good jam band sesh from time to time.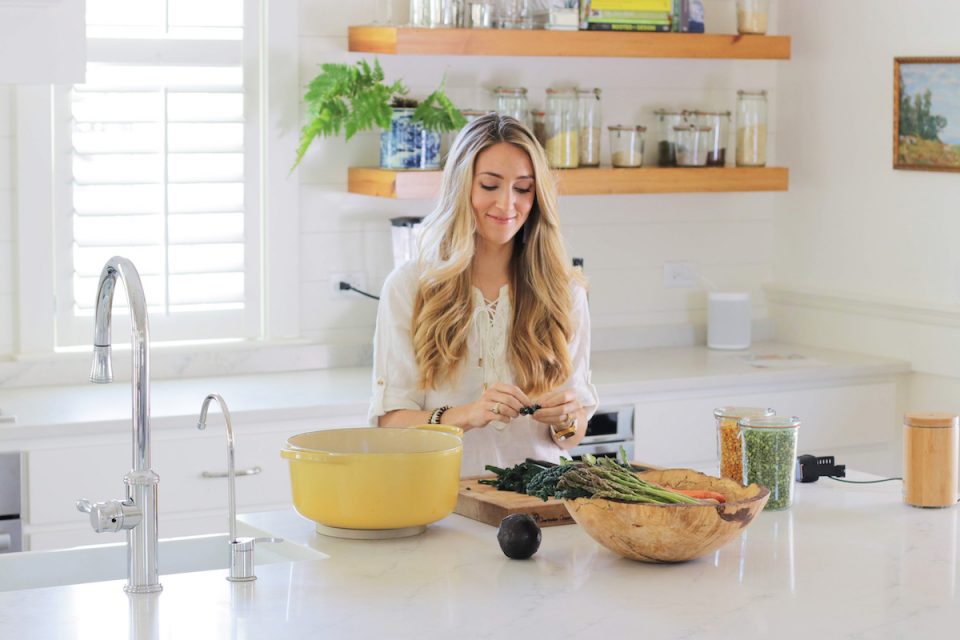 It has been my experiences and those I've met along the way which have guided me to this place. Also, my own health crisis pushed things to the next level (read about it at My Health Journey, Part 1, My Health Journey, Part 2 or listen to my podcast episode about it). As I tried to heal myself naturally, I began questioning everything I put in and on my body. I started analyzing the planet and what we as a species were doing to it through things like factory farming, pollution, and deforestation.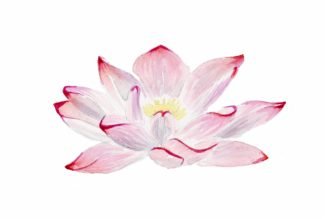 With this new awareness of these atrocities, I saw the immense harm that we're causing to our bodies, triggering disease and pain. This new perspective sparked me to change my ways and in turn create a healthier and more fulfilling life. I gained a deeper and more spiritual connection with myself and the world around me. The Refined Hippie lifestyle is one that cares deeply about the planet and all it's inhabitants. It cares about what is put in our bodies and on our skin.
My goal for this website is to provide information to help inspire others to live their lives being the best version of themselves, helping their families and the planet.
My goal for this website is to provide information to help inspire others to live their lives being the best version of themselves, helping their families and the planet. I'll share experiences, recipes, recommendations, and tips for those interested in taking a holistic and caring approach to their life and their health.
So join me on this journey. Perhaps you too will find your inner hippie!
I live in the Charleston area with my husband, Derek, and two kitties, Luna and Eva Snow. I'm a professional artist as well as a Holistic Nutrition Health Coach. I've studied with the Canadian School of Natural Nutrition, Cornell University, and spent a 1,000+ hours on my own researching and reading about nutrition, the human body, gut microbiome health, and the power of plants. I work closely with clients, teaching, guiding, and supporting them as they transition to a healthier and happier life. Let's not just live, let's thrive!
Peace and Plants,
Rebecca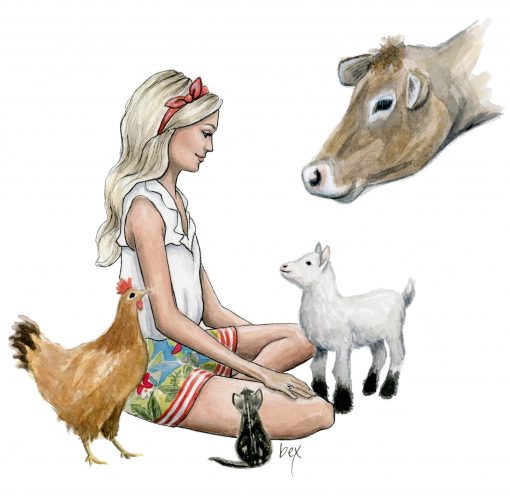 10 Fun Facts About Me:
I think my spirit animal is a fox. Mainly because I think of myself as a mixture between a cat and a dog. Which is exactly how I've heard foxes being described.
I am a triple fire sign. That means my sun, moon, and rising are all fire signs. When I learned this, it really explained a lot. 🙂
I talk to my Mom everyday.
I want to own a small farm one day where I grow my own nutritious food and rescue farm animals.
I've been vegan for almost 4 years and it was one of the best decisions of my life. I only wish I had done it sooner!
My favorite vegetable is broccoli which I've loved since I was a kid.
I've been an artist, per se, all my life and have been a professional freelance artist for 8 years.
I'm a serious tree hugger, known for physically embracing them.
I've always had an obvious close connection and attraction to animals. When I was 5 years old my whole family was convinced I'd grow up to be a veterinarian.
I've been obsessed with mermaids since 1989 (The Little Mermaid came out then, duh) and am currently still obsessed.